Sample pickup from
400001 Mumbai
Change
All Tests
Health Packages
Upload Prescription
Book on Call
Happy Users
Siddhesh Raorane
Booked a test from a reputed lab in Mumbai via PharmEasy, prices were competitive & service is one the best I've encountered.
Sugandh Agrawal
From slot booking to actual free blood home sample collection & payment was a very smooth experience.
Sushila Khadsare
I'd highly recommend this service for their sheer reason of genuine reports/labs and time commitment.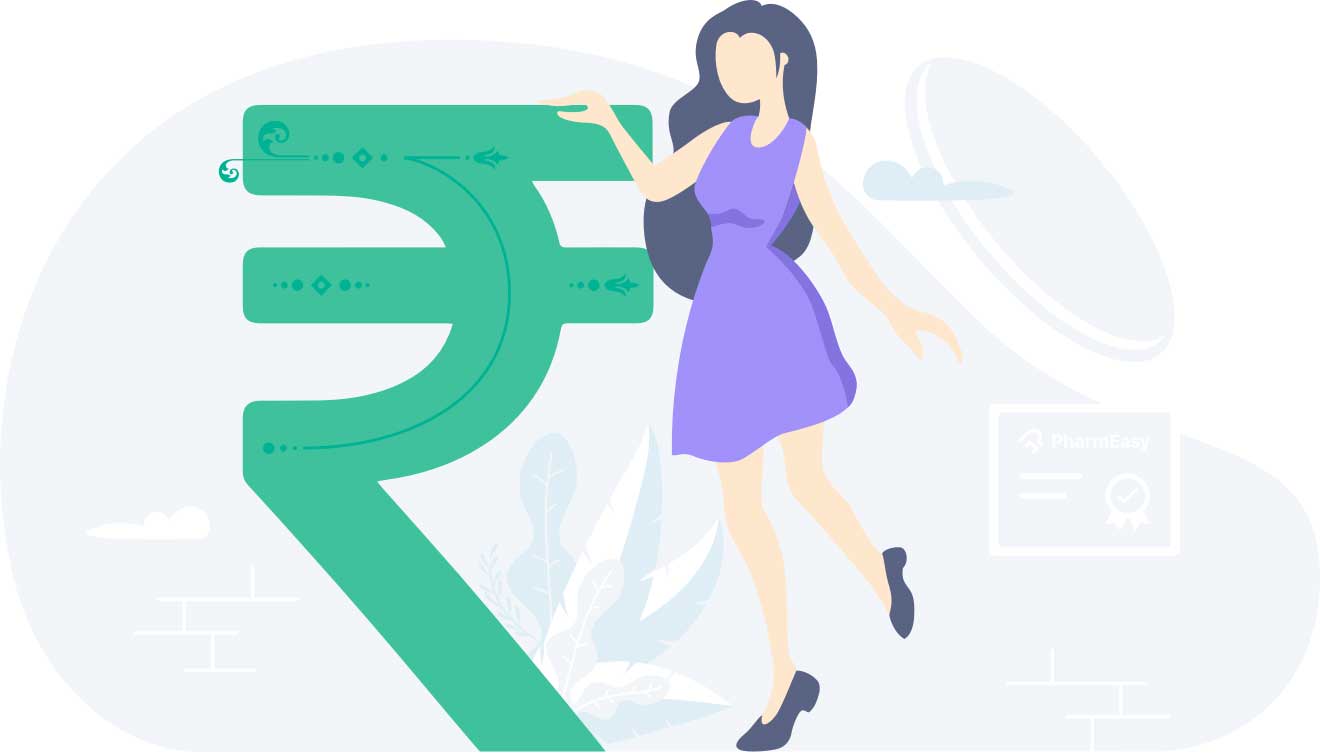 Affordable Pricing
Get the best price for tests and packages by comparing across multiple labs.
Convenience
Get your samples collected at the comfort of your home.
Accurate Reports
Get accurate and timely reports from our Certified Partner Laboratories.
Trusted Labs
Every test booked via PharmEasy is conducted by an ISO or NABL certified lab that are 100% verified and trustworthy.
Home Visit
With PharmEasy, you get a FREE sample pick-up by professional phlebotomists from your home or preferred location.
Timely and Accurate Reports
Once collected, samples will be sent to labs for processing. Detailed reports will be shared within a stipulated timeline.
Up to 75% OFF
At PharmEasy, you save at every step! On diagnostic tests, get up to 75% OFF on various tests and test packages.
ABOUT PHARMEASY
India's Leading and Most-trusted Online Healthcare Aggregator:
Tired of rushing to the nearest chemist/ medical store to buy monthly medicines? You need not do so anymore! PharmEasy, your very own online healthcare and medicine delivery platform delivers genuine medicines right to your doorstep.
PharmEasy is pharmacy made easy. In a short span of three years, we have established ourselves as India's leading online healthcare and medicine delivery platform, catering to two million customers pan India. Through our mobile app and website, we help customers (patients and their caregivers) connect with local pharmacy stores and diagnostic centers to fulfill their extensive medical needs. We firmly believe that everyone should have access to good health and that health care should be affordable to all. Taking this belief forward, we offer genuine medicines flat 20% OFF, up to 70% OFF on Diagnostic tests and up to 50% OFF on healthcare products, ensuring highest savings in the shortest time possible.
We now deliver medicines in 1000+ cities in India, covering 22000+ pin codes. We offer diagnostic tests in Mumbai including Thane, Navi Mumbai, Kalyan & Dombivali, in Delhi, Noida, Gurgaon, Faridabad & Ghaziabad (entire NCR), Chennai, Pune, Ahmedabad, and Gandhi Nagar, Surat, Vadodara, Lucknow, Kolkata, Hyderabad, Bengaluru, and Jaipur.
Further, our customers enjoy many PharmEasy Perks! They are as follows:
Medicine Reminders
For those who forget to take their medicine doses on time, this feature acts as a reminder to ensure you never miss a dose. Skipping doses lowers the efficacy of the medication and delays the treatment.
Medicine Refills
Instead of placing repeated orders for required medicines, you can subscribe to our FREE refill service. Once you have uploaded your medicine prescription, click on 'Auto Refills.' Create a Refill for your existing requirement, medicine quantity, and the delivery interval.
Digital Prescription Record
Once you upload your prescription, it is stored as your digital prescription record.
Please note: PharmEasy does not share any patient/ customer data.
Free Doctor-Consultation
If you have misplaced your medicine prescription or if your prescription has expired, we can arrange a FREE tele-consultation with a certified third-party doctor. Doctors will consult with you regarding your health condition.
Get Lab Tests Services at Home
You need not waste your time at laboratories, waiting for your turn to get tests done. You just need to search for the prescribed diagnostic tests and book the same via our app or website. We offer up to 75% OFF on diagnostic tests, you can book and schedule your prescribed test on our app. These tests are offered by certified labs. Further, your test samples are picked up for FREE by our qualified phlebotomists.
2019 PharmEasy. All Rights Reserved