PharmEasy Blog
Mixing Covishield And Covaxin – Does It Work Better?
UPDATE: As of the beginning of 2022, an additional study was carried out by AIG Hospitals in Hyderabad that confirmed the information below. A mix of Covaxin and Covishield vaccines was shown to leave the body with more virus-fighting antibodies than simply getting two doses of the same vaccine. The test was conducted by using Covaxin first and Covishield second as well as the converse of the same. In both cases, this mixed vaccine regime showed a much higher antibody response (up to 4 times more) than two doses of the same vaccine. Also, one of the hopeful results from this study states that mixing these vaccines is safe for humans. Read on to learn more:
Introduction
Earlier, Covaxin was said to be better at protecting the new Delta variant of the SARS CoV2 virus. These claims were made by Bharat Biotech for their inactivated virus type vaccine but there wasn't enough review available on these claims.
Although it may come across as a bit unorthodox, there have been ideas floating around for a while now regarding mixing vaccines for better potency. At the forefront of this idea were the first two vaccines being given out on a massive scale in India, Covaxin and Covishield. The latest results from ICMR shows that mixing these two does in fact produce better results.
How Does Covishield And Covaxin Work By Themselves
Fundamentally, Covishield and Covaxin work in different ways. Covaxin works by using an inactivated form of the whole SARS CoV2 virus, which has no potential to affect or infect the body. This kind of Whole-Virion Inactivated vaccine has been used for decades. In fact, this is one of the first forms of large scale vaccines since modern vaccines were developed.
Covishiled uses only a small part of the virus, a spike protein that can be found on the virus surface. This spike protein is used by the virus to enter into human cells, it is also one of the prime ways our immune system can identify the intruder. By replicating just the spike protein and injecting it into the blood, the body can recognise the virus and destroy it. All this, without any risk of contracting the disease since there is no actual virus present.
Both Covaxin and Covishield are excellent vaccines, considering the ridiculously short development times. And both also require two shots for the best results. But it has been thought for some time now that mixing the vaccines, i.e., one shot each of Covishield and Covaxin (or vice versa), may in fact show better results than just one vaccine on its own.
What Were The Results Of The Test?
Conducted in Uttar Pradesh, the test was a result of happenstance when 18 individuals received a mix of dosages instead of getting one vaccine twice. Initially, there was a lot of worry in the public regarding the adverse effects of mixing vaccine types.
As per the ICMR, these 18 individuals were tested against 80 individuals who received the conventional, two doses of 1 vaccine type (40 each of Covishield and Covaxin). Not only were all three of these groups found to be better protected and show greater immunogenicity in general but the group with mixed vaccines showed even better results than the other two groups.
Effectiveness against the Alpha, Beta and Delta variants was strong and their antibody response was also superior to those who received only one vaccine type.
But Is Mixing Covishield and Covaxin Safe?
The safety of mixing vaccines was also looked into by this test, to review its viability for use in the general public. The good news is that no adverse effects were noticed in the short or long term. Pain at the injection site (the upper arm in most cases) was detected, however, this issue is common in other vaccines as well.
The findings from this study are extremely important in light of the Delta and other variants, since combining Covishield and Covaxin has a better response against them. But not only does a mixed vaccination elicit a better immune response, but it is also a new pathway for vaccinating more people.
With over a billion people requiring vaccination in the country, the ability to mix and match with Covishield and Covaxin may open up better coverage for vaccinating the country. To move forward and make this a serious option, a broader study across multiple centres will be required. Till then, we can all breathe a sigh of relief at the good news and hope for the best.
Disclaimer: The information included at this site is for educational purposes only and is not intended to be a substitute for medical treatment by a healthcare professional. Because of unique individual needs, the reader should consult their physician to determine the appropriateness of the information for the reader's situation.
Will Covishield Work Against Omicron?
As an impending third wave stares at us in the face here in India, concerns are being raised regarding the effectiveness of existing vaccines against the new variant, Omicron. One of the primary questions being asked is whether the Oxford-Astrazeneca vaccine, Covishield, can put up a fight against the highly contagious variant. While there is a long way before conclusive evidence comes to light, some studies do provide some information and a possible answer to the 'Covishield vs omicron' debate.
Knowing what we are up against
Before we find out how effective a tool Covishield is, we should be abreast with what we already know about the new variant. Omicron's roots can be traced back to South Africa, where the first case was detected. Since then, it has traversed the world and spread like wildfire. This confirms one thing: the rate of spreading is very high this time.
The first case in India was found in December in Karnataka. The variant has started to engulf large parts of the subcontinent as well. While the severity of this variant is yet to be confirmed, there has been a lot of talk surrounding the role of vaccines in fighting this wave. Many opine that to battle omicron, Covishield might be the weapon we need.
A Covishield booster shot is the way to go
In a study done at Oxford last month, it was revealed that those who had taken 3rd dose of Covishield had a higher antibody level. Previous studies had talked at length regarding the effectiveness of a two-dose vaccination against the Delta variant. Although done on a small sample of 41 people, the recent study shows that three doses do increase the chances of increased effectiveness of covishield against omicron.
More studies suggest that two doses of the AstraZeneca vaccine, coupled with a booster shot, offer 70-75% efficacy against the new variant. Hence, with time and more surveys, the question of "is Covishield effective against omicron" will get its due answers.
Time for India to think about a third jab?
As of 5th January 2022, 61.5 crore people in India have been fully vaccinated with two doses, which accounts for 44.5% of the total population. Children belonging to the 15-18 year age group have also started receiving the first dose of Covaxin. The aforementioned Oxford study may suggest that a booster shot is the way to go, but the fact remains that more than half of India's population is yet to be fully vaccinated.
Keeping the sudden surge in cases in mind, the government has decided to begin giving boosters to health workers, frontline workers and those above 60 years of age with co-morbidities from January 10, 2022. This was a crucial and much-needed step. Possibly, all other age groups too will soon afterwards come under the ambit of the third dose. But more importantly, the country should want to make sure everyone receives their first two doses. So, if you are yet not fully vaccinated, book your slot right away.
Also Read: Is Covaxin Effective Against Omicron?
Follow safety protocols in the meantime
As you wait your chance in line for your booster in the form of covishield, omicron will continue to rage outside. Therefore everyone would be best advised to keep on adhering to the safety measures. These include:
Avoid going out of your house unless absolutely required.
Mask up properly when stepping out of your home.
Keep sanitizing and washing your hands.
Make sure to complete your vaccination course at the earliest.
Do not ignore even the mild symptoms of illness and consult a doctor immediately.
You might come across news clippings and primetime shows with headlines asking "does covishield work against omicron". In reality, we all need to wait for some more time before we can say anything with certainty. But there is no doubt that the vaccine is in fact the first step towards curbing this pandemic. Stay cautious, stay safe and save lives.
Also Read: Precautions Against The Omicron Variant
Disclaimer:
The information included at this site is for educational purposes only and is not intended to be a substitute for medical treatment by a healthcare professional. Because of unique individual needs, the reader should consult their physician to determine the appropriateness of the information for the reader's situation.
Covaxin vs Covishield – A Detailed Comparison – Efficacy, Side effects
The COVID-19 vaccination drive has already begun in India and many people are still unaware of how the two vaccines – Covaxin and Covishield – are different from each other.
The third phase began on April 1, in which people over the age of 18 can take life-saving shots.
Currently, the government hasn't allowed people to decide which vaccine they want to get, but the result of the first phase clearly suggests that both the vaccines being inoculated in India are safe and effective. As of now, 41.2 crore doses have been administered. 8.55 crore people of 6.3% of the total population are fully vaccinated.
Covaxin vs Covishield – Which one is better?
Well, we have compiled all the information to give you a better understanding of the formulation and every other detail about the vaccine you are going to get to stay safe from the Coronavirus. Have a look:
Developer
Covaxin has been developed by Hyderabad-based Bharat Biotech International Ltd in association with the Indian Council of Medical Research (ICMR) and the National Institute of Virology (NIV). Covaxin is currently trying to procure WHO approval to ease international travel woes for people who have opted for this vaccine. All the relevant documents have urgently been submitted to the officials of WHO.
Because the Delta variant is proving to be more infectious than the other COVID variants, the makers of Covaxin have started a new study to determine the effectiveness of the third dose of Covaxin (the booster dose). The results are expected to be made public in November 2021.
Covishield has been developed by the Oxford-AstraZeneca and is being manufactured by the Serum Institute of India (SII).
Doctors are mulling over the need for a booster dose for Covishield as well, considering the fact that the elderly and people with comorbidities may not be producing the desired immunity response to the Delta variant.
Type of Vaccine
Covaxin is an inactivated viral vaccine. This vaccine is developed with Whole-Virion Inactivated Vero Cell-derived technology. They contain inactivated viruses, which can not infect a person but still can teach the immune system to prepare a defence mechanism against the active virus.
These conventional vaccines have been in use for decades now. There are vaccines for some other diseases as well which are made using the same technology. These diseases are –
Seasonal influenza
Rabies
Polio
Pertussis, and
Japanese encephalitis
Covishield has been prepared using the viral vector platform which is a totally different technology.
A chimpanzee adenovirus – ChAdOx1 – has been modified to enable it to carry the COVID-19 spike protein into the cells of humans. Well, this cold virus is basically incapable of infecting the receiver but can very well teach the immune system to prepare a mechanism against such viruses.
The exact technology was used to prepare vaccines for viruses like Ebola.
Doses
There is no difference between the two vaccines in terms of dosage. Both of them are administered as 0.5ml in the upper arm region.
But, the dosing schedule for both vaccines however varies. The second dose of Covaxin is scheduled after 4-6 weeks after the first dose, while for Covishield vaccines it is 84 days or 12-16 weeks after the first dose.
Storage Guidelines
Both Covishield and Covaxin can be stored at 2-8 ° Centigrade, which is a household refrigerator temperature. This makes both the vaccines most suited for Indian conditions as most of the vaccines here are kept at the same temperature range.
This also makes the transportation and storage of both vaccines easier.
Efficacy
Both the vaccines have shown more than satisfactory results ever since the inoculation started in India.
The effectiveness of the Covishield vaccine is nearly 90% as per the global reports and Covaxin's 81% according to interim 3rd phase trial results.
Side effects
After getting vaccinated, you may experience pain at the site of injection. Some people may also experience side effects such as headaches, joint pain and may feel feverish. These side effects do not persist for long and generally go within a day or two.
Approvals
Covaxin has currently been granted approval for emergency restricted use, while Covishield has been allowed for restricted use in emergency situations that can potentially prevent coronavirus infection in people aged 18 years and above.
Covaxin has begun its clinical trial in children aged above 2 years of age.
However, the Drugs Controller General of India (DGCI) has not given a market use authorization clearance to any of the vaccines till now.
Price of the vaccines
Both the vaccines are being inoculated free of cost at government health set-ups. However, the cost of vaccines at the private hospital varies. Thus, you should always contact the hospitals for the exact cost of the vaccine.
Also Read: Is Covishield Effective Against Omicron?
Mode of administration
Both Covaxin and Covishield are intramuscular vaccines.
Age of beneficiaries
Covishield and Covaxin have been approved for people aged 18 years and above.
At PharmEasy, we wanted to extend our support to the Government of India in its COVID vaccination drive. And thus, with our 'Go Corona Go Initiative', we are offering a token of appreciation to every user who has got vaccinated. Basically, we're on the lookout for SUPERHEROES who will help make India COVID-free. For every vaccine taken by a citizen, we would be giving a flat ₹150 PharmEasy cash in the wallet to the users that can be used on their next medicine order. Click here to get it now!
Summing up the differences between Covishield and Covaxin
| | |
| --- | --- |
| Covishield | Covaxin |
| The interval between 1st and 2nd doses is 12-16 weeks. | The interval between the 2 doses is 4-6 weeks. |
| Efficacy after the second dose can vary from 70-90%. | This vaccine can be 78-95% effective after the second dose. |
| People above 18 years of age can opt for this vaccine. | This vaccine can be injected into people above 18 years of age. |
The newest vaccine to arrive in India
In June, Drug Controller General of India gave Cipla the permission to procure the Moderna vaccine from the US. It is the first US vaccine to arrive in India. 7.5 million doses of the Moderna vaccine have been offered to India.
This vaccine uses the mRNA technology and tests have found it to be 94.1% effective.
The latest updates on the COVID vaccine
1491 million doses of the COVID vaccine have been given in India. More than 620 million people have received 2 doses of the vaccine and are considered fully vaccinated.
Top health officials in India have stated that both Covaxin and Covishield are effective against the mutated, UK/South Africa/Brazil virus.
Sputnik V vaccine has been given emergency use authorization in India. In India, the Russian vaccine will be produced by Dr Reddy's Laboratories. A recent study found no strong allergies caused by Sputnik V.
India will produce 850 million doses of the Sputnik V vaccine every year.  
In terms of efficacy, Sputnik V outshines both Covishield and Covaxin with 91.6% effectiveness compared to Covishield's nearly 90% (global reports) and Covaxin's 81% (interim 3rd phase trial results).
Bharat Biotech will increase the production of Covaxin to 12 million doses a month.  
Sputnik will be the third vaccine to be used in India against coronavirus and will be delivered to India this month. The volume of Sputnik V vaccine production in India will be gradually increasing and may surpass 50 million doses per month.
All the vaccine producers must sell 50% of their stock to the states through the free market. The remaining 50% will go to the central government.
Now that all vaccines will be available in the open market, the vaccine manufacturers will also be able to decide the price of each dose of vaccine depending on demand and supply.  
The risk of contracting COVID after 2 doses of Covaxin or Covishiled is minuscule. A study has found 0.03% of people caught COVID after the 2nd dose of Covishield and 0.04% tested positive after the 2nd dose of Covaxin.
Lactating and pregnant women can also take the vaccine.
Also Read: Is Covaxin Effective Against Omicron?
Difference between Sputnik V and the other two vaccines
| | |
| --- | --- |
| Sputnik | Covishield and Covaxin |
| Developed by Gamaleya Research Institute of Epidemiology in association with Dr Reddy's. | Covishield is developed by the SII, Oxford University and AstraZeneca whereas Covaxin is developed by Bharat Biotech and ICMR. |
| It is 91.6 per cent effective. | Covishield can be up to 90% effective and Covaxin has been found to be 78-81% effective. |
| The interval between the 2 doses is likely to be 21 days. | The gap between the doses of Covishiled and Covaxin are respectively 12-16 weeks and 4-6 weeks |
The newest vaccine to arrive in India
In June, Drug Controller General of India gave Cipla the permission to procure the Moderna vaccine from the US. It is the first US vaccine to arrive in India. 7.5 million doses of the Moderna vaccine have been offered to India.
This vaccine uses the mRNA technology and tests have found it to be 94.1% effective.
Are you keeping a tab on your health? Let's find out.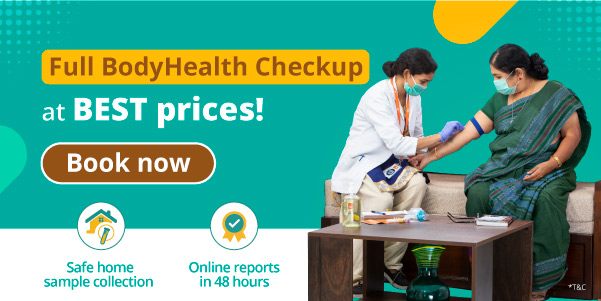 Disclaimer: The information included at this site is for educational purposes only and is not intended to be a substitute for medical treatment by a healthcare professional. Because of unique individual needs, the reader should consult their physician to determine the appropriateness of the information for the reader's situation.
How Can You Identify Fake COVID-19 Vaccines?
India's vaccination drive for COVID-19 has been progressing steadily and as of September 2021, a sizable chunk of the population had received at least 1 dose. While this is good news, there is still a lot of work that needs to be done before we can be freed from the clutches of COVID-19.
In the midst of all this, it has come to light that there could be reasons for doubting the authenticity of the vaccines being administered in the country, namely Covishield, Covaxin and Sputnik V. Recent cases of fake COVID-19 Vaccines being sold in South-East Asia and Africa prompted the WHO to issue a warning regarding the circulation of counterfeit vaccines and the need to be able to identify them.
Now the Indian government has responded by issuing guidelines to help identify fake COVID-19 vaccines being used in the country.
Spotting fake Covaxin – Guidelines  
As per WHO vaccination guidelines, checking the authenticity of the vaccine will help curb the spread of fake COVID-19 vaccines. The more vaccine awareness there is, the harder it is for fakes to get into the system. Covaxin can be easily identified by a few markers like:
The label uses a UV helix symbol that can only be seen under UV light, this acts as a simple and effective mark of authenticity.
A holographic effect can be seen on the "Covaxin" spelling, while a green coloured foil effect should be noticeable on the X of the same.
There is also micro text hidden in the label which spells out Covaxin.
Spotting fake Covishield – Guidelines
Along with Covaxin, Covishield was the first COVID-19 vaccine to be approved for use in India. Knowing the signs of the authentic Covishield vaccine will help to curb fake COVID-19 vaccines. There are several key ways to identify an authentic Covishield vaccine:
The label and aluminium seal are both in a dark green colour, this should be obvious from the first look.
The Serum Institute of India logo (SII) is printed on the adhesive side, it is angled and positioned in such a way that it can be correctly identified by select people who know the exact details.
The Covishield brand name is mentioned on the label with the trademark symbol.
The vaccine's generic name is not printed in bold and is overprinted with the words CGS NOT FOR SALE.
A honeycomb pattern can be seen on the whole label when the vial is seen at a particular angle, a few alterations have been made to this honeycomb pattern in specific locations that are known only to people familiar with the design.
Spotting fake Sputnik V – Guidelines
This Russian developed vaccine was approved after Covaxin and Covishield, it is being distributed in India through Dr Reddy's Laboratories. Although Sputnik V is being produced by two Russian manufacturing sites, the labels will be identical in design and text except for the manufacturing centre's name:
The vaccines are being packaged in cartons with 5 ampoules in each carton, the front and back of these cartons will be printed in English.
All other labels (including those on the vaccine ampoule itself) are in Russian.
No further markers of authenticity have been issued as of now.
Should you be worried about fake COVID-19 Vaccines?
While fake pharmaceuticals are a bane in virtually every country, for now, the menace of fake vaccines for COVID-19 has been limited to just South-East Asia and Africa. Only a few stray incidents have been reported in India.
In some cases, the doctors and medical staff in charge of performing the vaccination may also benefit from knowing these subtle differences to provide an additional layer of safety to the general public. By the time the vaccine reaches you, it has passed through several qualified and trusted experts so the chances that you will end up with a fake vaccine in your system are very rare.
While counterfeit COVID-19 vaccines are something we need to be alert for, it isn't likely to affect you if the concerned people do their job. Keep these signs of authentic vaccines in mind when you go in for your shot, but don't expect that you will spot a fake since that remains unlikely at this point in time.
Conclusion
So what can you do to help the situation? It is important to get your vaccination (and all your pharmaceuticals) from authorized and trusted sources (government-recognized hospitals and vaccine centres). Do not fall for 'cheaper' vaccine promises and always check the latest news to keep your vaccine awareness up-to-date. If you notice shady, illegal or inauthentic distribution and sale by persons (or groups) claiming to provide a vaccine that is not approved by the government, report them to the authorities at the earliest. And if you happen to spot a consignment of Covaxin, Covishield or Sputnik vaccines that do not match the above descriptions, bring it to the attention of the police, the Health Ministry as well as any local hospital that is performing COVID-19 vaccinations. Be aware and stay safe!
Disclaimer: The information included at this site is for educational purposes only and is not intended to be a substitute for medical treatment by a healthcare professional. Because of unique individual needs, the reader should consult their physician to determine the appropriateness of the information for the reader's situation.