PharmEasy Blog
What Are The Things You Can't Do Even After Vaccination?
After the 1st phase of COVID vaccination, the 2nd phase has started and already lakhs of people over the age of 60 as well as people over 45 years or above who have comorbidities have been vaccinated.
Soon, the next phase too will start where individuals above 18 – 44 years of age will be entitled to the vaccine. Vaccination is continuing uninterrupted and this has come as a breath of fresh air to everyone after a terrible year of pain, loss, grief and anxiety. In this context you may be asking, will I be able to return to the old norm after getting vaccinated? Can I stop taking the precautions of COVID-19?
That is why we should discuss what you can or cannot do and the precautions after vaccination that you need to know of.
How safe will you be after getting the vaccine?
Even though most of the vaccines that are being administered across the globe have undergone multiple trials and have been found to be effective in the trial phases and found to be efficacious, there are further studies ongoing to determine the long term effectiveness of the antibodies produced within the body by the Covid-19 vaccine. But for now, we can all take heart in the fact that the vaccines will help us fight off the coronavirus.
According to research, if you've been properly vaccinated and are past the 14-day window after receiving your vaccine, you should be safe. But that doesn't rule out the possibility of spreading the virus to others.
Most youngsters who have received COVID-19 have done quite well. The viruses have also made some children quite unwell. That is why individuals and families should consider their options thoroughly before deciding to physically interact with others. Vaccinated persons are unlikely to infect others but the risk still exists.
Can we do any of the following?
With that in mind, let us look at which of these activities will be permissible.
1. Can I visit my loved ones?
If all of you have been vaccinated then small gatherings can be permitted. However, you must continue taking all precautions like the use of face cover or masks, hand sanitization and maintain social distancing.
But if your loved ones haven't been vaccinated, avoid visiting them for their own good. You will not come to any harm, but you could be a carrier of COVID and pass it on to your family members or friends.
2. Can I go to restaurants, movie theatres, gyms, cafes or pubs?
After vaccination, you will be safer in public places. Even so, you have to continue wearing masks, follow social distancing and avoid going to large-sized gatherings for two reasons:
You could be a carrier which could make non-vaccinated people sick.
Scientists are still researching the long term effect of the vaccine and if it is effective against other variants of coronavirus.
3. Will I finally be able to go on a vacation?
After vaccination, you can go on a small local vacation when you know that more or less everyone in that state is vaccinated. Local safe travels are possible. But planning an international holiday may be unwise because new COVID strains are originating and there is a possibility that our vaccines may not be effective against those.
4. Can I travel by public transport?
Yes, you can travel by public transport if you are wearing your mask correctly, if there is proper airflow from ventilation systems, and minimal talking between passengers. The transmission chances appear to be low if you avoid touching surfaces and too much crowd. As a part of returning to normal, public transportation is likely safe with COVID-19 safety precautions in mind.
5. Can fully vaccinated people do away with masks?
People who are fully vaccinated must continue to wear masks when outdoors. There are people who haven't got both doses of the vaccine yet and can potentially spread the infection. Thus, taking all necessary precautions to prevent COVID-19 is the best way to ensure complete safety.
6. Do I need to get tested if I am exposed even if I am fully vaccinated?
Yes, if you've been around someone who has COVID-19, you must get tested. People who are fully vaccinated should get tested three to five days after a potential exposure, even if they don't have symptoms. COVID-19 vaccines are good at protecting people from getting seriously ill, but vaccinated people can still get infected with the delta variant and spread it to others.
What should you do after vaccination?
Here are a few precautions of COVID-19 that all responsible citizens should follow even after vaccination:
Continue to maintain social distancing and avoid crowded places.
Please wear a mask and sanitize your hands.
Encourage and help others to register for the vaccination.
It is impossible to say whether the 'old norm' will ever be back again. But did you know that wearing masks and sanitization can keep you safe from the coronavirus and its other variants as well. So let us all continue to maintain hygiene protocol.
other variants as well. So let us all continue to maintain hygiene protocol.
Side effects
Minor side effects may be possible after vaccination. Some side effects of vaccines are typical and expected after vaccination. Side effects indicate your body's development of immunological defences.
The following are some of the most common COVID-19 vaccination adverse effects:
● Pain, swelling, and redness on the arm where the vaccine was given
● Chills or a low-grade fever
● Tiredness
● Headaches
● Muscle discomfort or joint pain
These adverse effects usually subside within a few days.
Know your current health status with full body checkups.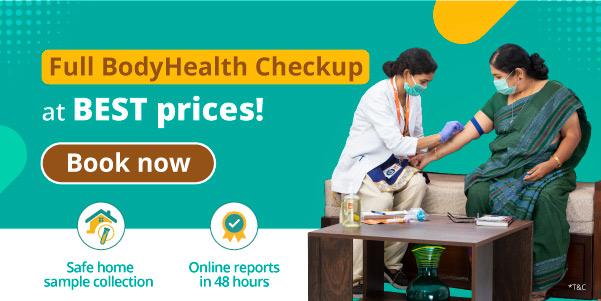 Disclaimer: The information included at this site is for educational purposes only and is not intended to be a substitute for medical treatment by a healthcare professional. Because of unique individual needs, the reader should consult their physician to determine the appropriateness of the information for the reader's situation.
Do Existing Vaccines Work Against Omicron?
This article has been medically reviewed and fact-checked by Dr. Nikita Toshi
Most of the current COVID-19 vaccines have been found effective against the previous variants so far. However, over 30 mutations have been reported in the new Omicron variant. Mutations are responsible for bringing about the changes in the nature of the virus hence the question of the effectiveness of existing COVID-19 vaccines against the new variant- Omicron has arisen.
The World Health Organization has designated omicron as a "variant of concern," adding that it can pose a very high global risk. [1]
In this article, we will see what existing vaccination options we have available at the moment and how effective, if at all, will they be against Omicron, the latest variant of COVID-19.
Omicron and Covishield
Adar Poonawala, CEO of Serum Institute of India (maker of Covishield vaccine), mentioned that studies are underway at the moment and the effectiveness of the Covishield vaccine with the Omicron variant can only be studied properly during the next 2-3 weeks. He further added that it's too early to draw conclusions about the extent of the seriousness of the newly discovered Omicron, a variant that the WHO has designated with the Variant of Concern title.
In an interview with NDTV, Poonawala mentioned that a booster dose is possible specifically for the Omicron variant, however, the priority should be to get every citizen double vaccinated first.
In a research, AstraZeneca's COVID-19 vaccine Covishield was effective against the Omicron coronavirus variation after the third treatment, with neutralising levels similar to those shown after a conventional two-dose course against the Delta variant.
Omicron and Covaxin
Experts suggest that Covaxin could possibly be highly effective against the Omicron variant as it is a 'whole virion inactivated coronavirus (SARS-CoV-2). However, we need to wait for some more time to get concrete evidence to support this.
According to an official with the Indian Council of Medical Research, Covaxin is anticipated to be more effective against the highly mutating Omicron form than other COVID-19 vaccinations (ICMR).
"Covaxin is an inactivated whole virion vaccine. "It covers the full virus," the official explained, "so it can operate against this highly modified new form". "It was previously discovered that Covaxin was effective against all variations, including Alpha, Beta, Gamma and Delta. As a result, we expect it to work against the new variety as well," added another ICMR official.
BioNTech and Pfizer on Omicron
The Pfizer vaccine will offer strong protection against any severe symptom caused by Omicron, Reuters quoted BioNTech's, Chief Executive Officer. Speaking to the BBC recently, Dr. Albert Bourla, Pfizer's CEO, said he is of the view getting vaccinated every year may be the way to offer a "very high level of protection" against the deadly disease that has reportedly caused upwards of five million casualties across the world.
The company is said to be updating their jab in response to Omicron, which could be ready in a short time, possibly 100 days. At the end of this year, Pfizer is expected to have supplied about three billion doses of their mRNA vaccine. The plan for next year stands at 4 billion.
We've seen five different types of concerns in the last two years: Alpha, Beta, Gamma, Delta and Omicron. While the first four VOCs were discovered in different regions of the world in 2020, Omicron was discovered in November 2021 in South Africa.
A recent article by Nature pointed out four possible scenarios of how the virus can evolve in the future.
Scenarios 1: SARS-best CoV-2's hope – but also the least likely – is to follow in the footsteps of measles. Infection or immunisation confers lifetime immunity and the virus spreads mostly through new births.
Scenarios 2: SARS-CoV-2 following the path of the respiratory syncytial virus is a more realistic, but still hopeful, option (RSV). The majority of persons become infected within the first two years of their lives. RSV is a leading cause of infant hospitalisation, however, most occurrences in children are minor.
Scenarios 3:  The third is coronavirus imitating the influenza A virus and is responsible for global seasonal influenza epidemics each year. New variants are able to evade the immunity elicited by previous strains due to rapid evolution. Seasonal epidemics emerge, as a result, fueled mostly by the transmission of the disease among adults, who can still acquire severe symptoms. The flu vaccine helps to lessen the severity of the illness.
Scenarios 4: But if SARS-CoV-2 evolves to evade immunity more sluggishly, it might come to resemble influenza B. That virus's slower rate of change, compared with influenza A, means that its transmission is driven largely by infections in children, who have less immunity than adults.
What WHO has said about the next variant?
Last week, a WHO official stated that the next strain of concern will be more fit, i.e., more transmissible because it will have to outcompete the existing strain. "The main question is whether future versions will be more or less severe," says the author. Although hypotheses abound, there is no guarantee that the following variants will be gentler than the prior ones.
According to the official, the future version of Covid may dodge vaccine safeguards, even more, making existing vaccines for coronavirus even less effective.
Sputnik and Omicron
The Gamaleya Institute believes both versions, Sputnik V and Sputnik Light, will be effective at neutralising the Omicron variant. The Russian Direct Investment Fund (RDIF), made a statement recently about the same, the RDIF was a key supporter of the vaccine development at the state-run Gamaleya Center. In the statement, they said that the centre "has already begun developing the new version of Sputnik vaccine adapted to Omicron."
Johnson & Johnson and Omicron
Johnson & Johnson mentioned on their website that it is pursuing an Omicron-specific variant vaccine and will continue to work if need be. "The new Omicron variant highlights the importance of continued surveillance, testing and vaccination to prevent hospitalizations and deaths from COVID-19," said Dr Mathai Mammen, global head for Janssen Research & Development LLC, a subsidiary of Johnson & Johnson.
"We remain confident in the robust humoral and cell-mediated immune responses elicited by the Johnson & Johnson COVID-19 vaccine demonstrated by the durability and breadth of protection against variants to date in clinical studies." [2]
Also Read: Omicron Variant: Latest News & Updates
Conclusion
As of now, there is no evidence to support the thought that existing vaccines will be ineffective or less effective against the Omicron variant. As the WHO recommends, we need to continue to use vaccination as our best bet against severe illness and lower the risk of death due to COVID-19. With enough people vaccinated, the virus that is causing this pandemic will have fewer hosts. Fewer hosts mean not only fewer people getting sick, but also fewer opportunities for the virus to evolve and change. Let's all work together to keep following the pandemic safety measures and we can eventually be safe from the virus once and for all. We need to be vigilant, but not only due to the Omicron variant. Simple actions like wearing a mask in public, maintaining social distance and regularly washing hands will help us to meaningfully lower our risk of catching this disease.
Also Read:
Disclaimer: The information included at this site is for educational purposes only and is not intended to be a substitute for medical treatment by a healthcare professional. Because of unique individual needs, the reader should consult their physician to determine the appropriateness of the information for the reader's situation.
References
[1]-https://www.who.int/news/item/26-11-2021-classification-of-omicron-(b.1.1.529)-sars-cov-2-variant-of-concern
[2]-https://www.jnj.com/johnson-johnson-to-evaluate-its-covid-19-vaccine-against-new-omicron-covid-19-variant
Can Covaxin Provide Better Protection Against Omicron Than Other Vaccines?
The COVID-19 Pandemic has wreaked havoc in our lives since 2020 and we have seen our world going through many ebbs and flows for this in the last two years. One moment, everything seems to go in the right direction, whereas in the next we are preparing for a new wave. But even in these uncertain times, we have managed to create many effective vaccines for our protection. This is no easy feat and we have our brilliant scientists to thank for that.
But the one thing that is more unpredictable than the outcome of the virus is the virus itself. It has been mutating heavily, and people are confused whether the existing vaccines are going to be effective against it or not. The current mutated variant – the Omicron variant stands as the most infectious one, and we must find out if our vaccines can protect us against it or not.
What is Omicron Variant and How Dangerous Is It?
Not a lot is known about the Omicron Variant, but we know that it was first reported in South Africa. We know with the help of current reports and studies that the Omicron variant is far more infectious than the Delta variant or even the earlier COVID-19 strains such as Alpha or Beta. According to the CDC, the Omicron variant is known to spread from an infected person to another very easily even if they do not inhabit any symptoms, or even if they are fully vaccinated. But there have been fewer reports of people being in critical condition after getting infected with the Omicron variant.
Are Vaccines Effective Against the Omicron Variant?
Vaccines should be effective against the Omicron variant, just like they have proven themselves to be effective against all the previous ones. But even then, more research is being carried out to know just how effective the vaccines are against the Omicron variant. The research will reveal if two doses will suffice, or how effective a booster dose will be, what percentage of antibody boost can we expect from a 3-vaccine schedule, etc.
Is Covaxin Effective Against Omicron?
For Indians, the good news is, scientists have found that Covaxin is effective against Omicron. Covaxin has proven itself to be extremely effective against the Delta variant as well as the others, so there is no reason why it shouldn't work at all against Omicron. It has even been supported by Samiran Panda, the head of the Indian Council of Medical Research (ICMR). Studies are ongoing to find more evidence to back up the initial findings. So, in the Covaxin VS Omicron battle, it is the home-grown vaccine that is going to come out as victorious. Research is ongoing to determine whether a third dose of Covaxin is required or whether people vaccinated with Covaxin should opt for cocktail vaccination, which means the third dose should be of another vaccine such as Covishield.
Also Read: Precautions to Take Against Omicron Variant
What Else Can You Do To Stay Safe Against The Omicron Variant?
You need to continue following the general precautionary rules that have been in place for the last two years.

You should steer clear of crowds and follow social distancing to stop the spread of the disease.
Try to keep a mask on as much as possible.
Stay indoors as well to stay protected.
Follow hand hygiene and respiratory etiquettes.
State governments are issuing new circulars in the light of the impending third wave, please pay heed to the new measures.
Another way that you can increase your chances against the virus is by getting yourself fully vaccinated. In this Omicron VS Covaxin war, if you want Covaxin to win, then get both doses of the vaccine. If you choose the right side in this contest between Omicron VS Covaxin and follow the basic COVID rules, you can keep yourself protected against the disease and even reduce its spread of it.
Also Read: Is Covishield Effective Against Omicron?
Conclusion
It is extremely important to stay cautious during these uncertain times and get yourself tested anytime you see any symptoms. This is going to be a difficult battle against COVID-19, but if we follow the rules we will win and emerge victoriously.
Disclaimer: The information included at this site is for educational purposes only and is not intended to be a substitute for medical treatment by a healthcare professional. Because of unique individual needs, the reader should consult their physician to determine the appropriateness of the information for the reader's situation.
Covaxin vs Covishield – A Detailed Comparison – Efficacy, Side effects
The COVID-19 vaccination drive has already begun in India and many people are still unaware of how the two vaccines – Covaxin and Covishield – are different from each other.
The third phase began on April 1, in which people over the age of 18 can take life-saving shots.
Currently, the government hasn't allowed people to decide which vaccine they want to get, but the result of the first phase clearly suggests that both the vaccines being inoculated in India are safe and effective. As of now, 41.2 crore doses have been administered. 8.55 crore people of 6.3% of the total population are fully vaccinated.
Covaxin vs Covishield – Which one is better?
Well, we have compiled all the information to give you a better understanding of the formulation and every other detail about the vaccine you are going to get to stay safe from the Coronavirus. Have a look:
Developer
Covaxin has been developed by Hyderabad-based Bharat Biotech International Ltd in association with the Indian Council of Medical Research (ICMR) and the National Institute of Virology (NIV). Covaxin is currently trying to procure WHO approval to ease international travel woes for people who have opted for this vaccine. All the relevant documents have urgently been submitted to the officials of WHO.
Because the Delta variant is proving to be more infectious than the other COVID variants, the makers of Covaxin have started a new study to determine the effectiveness of the third dose of Covaxin (the booster dose). The results are expected to be made public in November 2021.
Covishield has been developed by the Oxford-AstraZeneca and is being manufactured by the Serum Institute of India (SII).
Doctors are mulling over the need for a booster dose for Covishield as well, considering the fact that the elderly and people with comorbidities may not be producing the desired immunity response to the Delta variant.
Type of Vaccine
Covaxin is an inactivated viral vaccine. This vaccine is developed with Whole-Virion Inactivated Vero Cell-derived technology. They contain inactivated viruses, which can not infect a person but still can teach the immune system to prepare a defence mechanism against the active virus.
These conventional vaccines have been in use for decades now. There are vaccines for some other diseases as well which are made using the same technology. These diseases are –
Seasonal influenza
Rabies
Polio
Pertussis, and
Japanese encephalitis
Covishield has been prepared using the viral vector platform which is a totally different technology.
A chimpanzee adenovirus – ChAdOx1 – has been modified to enable it to carry the COVID-19 spike protein into the cells of humans. Well, this cold virus is basically incapable of infecting the receiver but can very well teach the immune system to prepare a mechanism against such viruses.
The exact technology was used to prepare vaccines for viruses like Ebola.
Doses
There is no difference between the two vaccines in terms of dosage. Both of them are administered as 0.5ml in the upper arm region.
But, the dosing schedule for both vaccines however varies. The second dose of Covaxin is scheduled after 4-6 weeks after the first dose, while for Covishield vaccines it is 84 days or 12-16 weeks after the first dose.
Storage Guidelines
Both Covishield and Covaxin can be stored at 2-8 ° Centigrade, which is a household refrigerator temperature. This makes both the vaccines most suited for Indian conditions as most of the vaccines here are kept at the same temperature range.
This also makes the transportation and storage of both vaccines easier.
Efficacy
Both the vaccines have shown more than satisfactory results ever since the inoculation started in India.
The effectiveness of the Covishield vaccine is nearly 90% as per the global reports and Covaxin's 81% according to interim 3rd phase trial results.
Side effects
After getting vaccinated, you may experience pain at the site of injection. Some people may also experience side effects such as headaches, joint pain and may feel feverish. These side effects do not persist for long and generally go within a day or two.
Approvals
Covaxin has currently been granted approval for emergency restricted use, while Covishield has been allowed for restricted use in emergency situations that can potentially prevent coronavirus infection in people aged 18 years and above.
Covaxin has begun its clinical trial in children aged above 2 years of age.
However, the Drugs Controller General of India (DGCI) has not given a market use authorization clearance to any of the vaccines till now.
Price of the vaccines
Both the vaccines are being inoculated free of cost at government health set-ups. However, the cost of vaccines at the private hospital varies. Thus, you should always contact the hospitals for the exact cost of the vaccine.
Also Read: Is Covishield Effective Against Omicron?
Mode of administration
Both Covaxin and Covishield are intramuscular vaccines.
Age of beneficiaries
Covishield and Covaxin have been approved for people aged 18 years and above.
At PharmEasy, we wanted to extend our support to the Government of India in its COVID vaccination drive. And thus, with our 'Go Corona Go Initiative', we are offering a token of appreciation to every user who has got vaccinated. Basically, we're on the lookout for SUPERHEROES who will help make India COVID-free. For every vaccine taken by a citizen, we would be giving a flat ₹150 PharmEasy cash in the wallet to the users that can be used on their next medicine order. Click here to get it now!
Summing up the differences between Covishield and Covaxin
| | |
| --- | --- |
| Covishield | Covaxin |
| The interval between 1st and 2nd doses is 12-16 weeks. | The interval between the 2 doses is 4-6 weeks. |
| Efficacy after the second dose can vary from 70-90%. | This vaccine can be 78-95% effective after the second dose. |
| People above 18 years of age can opt for this vaccine. | This vaccine can be injected into people above 18 years of age. |
The newest vaccine to arrive in India
In June, Drug Controller General of India gave Cipla the permission to procure the Moderna vaccine from the US. It is the first US vaccine to arrive in India. 7.5 million doses of the Moderna vaccine have been offered to India.
This vaccine uses the mRNA technology and tests have found it to be 94.1% effective.
The latest updates on the COVID vaccine
1491 million doses of the COVID vaccine have been given in India. More than 620 million people have received 2 doses of the vaccine and are considered fully vaccinated.
Top health officials in India have stated that both Covaxin and Covishield are effective against the mutated, UK/South Africa/Brazil virus.
Sputnik V vaccine has been given emergency use authorization in India. In India, the Russian vaccine will be produced by Dr Reddy's Laboratories. A recent study found no strong allergies caused by Sputnik V.
India will produce 850 million doses of the Sputnik V vaccine every year.  
In terms of efficacy, Sputnik V outshines both Covishield and Covaxin with 91.6% effectiveness compared to Covishield's nearly 90% (global reports) and Covaxin's 81% (interim 3rd phase trial results).
Bharat Biotech will increase the production of Covaxin to 12 million doses a month.  
Sputnik will be the third vaccine to be used in India against coronavirus and will be delivered to India this month. The volume of Sputnik V vaccine production in India will be gradually increasing and may surpass 50 million doses per month.
All the vaccine producers must sell 50% of their stock to the states through the free market. The remaining 50% will go to the central government.
Now that all vaccines will be available in the open market, the vaccine manufacturers will also be able to decide the price of each dose of vaccine depending on demand and supply.  
The risk of contracting COVID after 2 doses of Covaxin or Covishiled is minuscule. A study has found 0.03% of people caught COVID after the 2nd dose of Covishield and 0.04% tested positive after the 2nd dose of Covaxin.
Lactating and pregnant women can also take the vaccine.
Also Read: Is Covaxin Effective Against Omicron?
Difference between Sputnik V and the other two vaccines
| | |
| --- | --- |
| Sputnik | Covishield and Covaxin |
| Developed by Gamaleya Research Institute of Epidemiology in association with Dr Reddy's. | Covishield is developed by the SII, Oxford University and AstraZeneca whereas Covaxin is developed by Bharat Biotech and ICMR. |
| It is 91.6 per cent effective. | Covishield can be up to 90% effective and Covaxin has been found to be 78-81% effective. |
| The interval between the 2 doses is likely to be 21 days. | The gap between the doses of Covishiled and Covaxin are respectively 12-16 weeks and 4-6 weeks |
The newest vaccine to arrive in India
In June, Drug Controller General of India gave Cipla the permission to procure the Moderna vaccine from the US. It is the first US vaccine to arrive in India. 7.5 million doses of the Moderna vaccine have been offered to India.
This vaccine uses the mRNA technology and tests have found it to be 94.1% effective.
Are you keeping a tab on your health? Let's find out.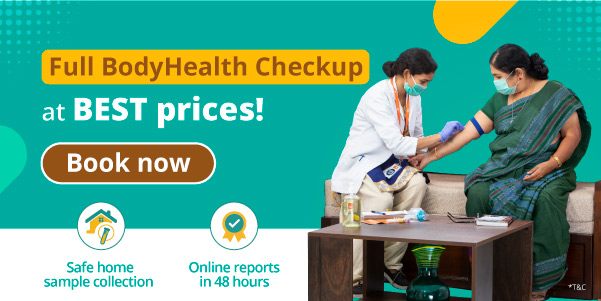 Disclaimer: The information included at this site is for educational purposes only and is not intended to be a substitute for medical treatment by a healthcare professional. Because of unique individual needs, the reader should consult their physician to determine the appropriateness of the information for the reader's situation.
The Concerns Related To The Sub Variants Of Omicron
As people around the world were breathing a sigh of relief due to the decreasing number of COVID infection cases, Omicron stepped in and reminded us that it is not over yet. The emergence of Omicron happened late in November. It has been reported by the World Health Organization (WHO) that it is a new variant of SARS CoV-2. The B.1.1.529 Omicron has been classified as a Variant of Concern (VOC).
Omicron cases were first detected in Botswana and South Africa. There are confirmed cases in more than 77 countries now. Omicron cases detected in India are largely from Delhi, Gujarat, Maharashtra, Karnataka, etc. This has led to panic among people, there are several international flight bans due to Omicron. People are also afraid there might be another lockdown in India as the threat rises. The UK has already seen a massive rise in cases and may be forced into lockdown. We don't know for sure the severity of illness it causes, or how effective vaccines are against it, but research is on.
What do we know about Omicron?
Omicron has sub-variants as well. While the two sub-lineages – B.A.1 and B.A. 2 have shared mutations, a new genome with all the shared mutations has appeared.
Some of the Omicron symptoms are fever, scratchy throat, fatigue, head and body aches.
Genome sequencing can confirm Omicron cases, however, RT PCR tests can detect a COVID-19 infection.
While the virus is being monitored closely, we know that it spreads thrice more quickly than the Delta variant, which was considered the most contagious version of the virus.
Vaccination will protect people against severe illness, the need for hospitalizations are reduced, and death rates are lower.
Scientists are trying to figure out how well existing treatments for COVID-19 will work in this case. No reports on the ineffectiveness of existing treatment modalities have come up. Are children at a higher risk?
There is a lot of research ongoing regarding the Omicron variant and its transmissibility. Children seem to have a stronger immune response to the coronavirus infection but may be at a greater risk of contracting the Omicron virus. This is why the focus is now on vaccinating children.
Omicron and existing vaccines
The quick rise of the variant shows that it has some capacity to evade immunity. A lot of people including South Africans are fully vaccinated, despite which a large number of people were infected.
Studies suggest that breakthrough infections in South Africa took place even though the vaccines administered were Johnson & Johnson, Pfizer and AstraZeneca. Some countries have focused on giving booster doses. It is believed that a third dose may decrease Omicron's ability to evade the antibodies.
Even if the effectiveness of vaccines against Omicron comes out to be slightly low, it remains the best way to protect people from COVID-19. Scientists are currently investigating Omicron, but the tools we already have for protection are masks, sanitisers, vaccines, availability of tests, awareness of safety measures that can be of great help irrespective of the type of variant.
Conclusion
The spread of the Omicron variant may make you question the effectiveness of the vaccines, but you must remember that Delta is still the dominant variant and the safety measures and vaccines will help you reduce the threat of severe COVID infection from all variants. No studies so far, have proven the ineffectiveness of vaccines in Omicron. While researches are being carried on, you must continue to follow COVID guidelines to stay safe and get vaccinated.
Disclaimer: The information included at this site is for educational purposes only and is not intended to be a substitute for medical treatment by a healthcare professional. Because of unique individual needs, the reader should consult their physician to determine the appropriateness of the information for the reader's situation.
Covaxin – Is It Safe For You? Read To Know The Truth
Covaxin – Is It Safe For You? Read To Know The Truth
The vaccination drive in India is progressing with great momentum. However, some people are still puzzled if they should take a shot of it or not. Well, the skepticism is totally understandable. Though the vaccines have been prepared in a haste but it has been studied well and thus has been approved by the government of India.
Covaxin is a COVID-19 vaccine, developed by Bharat Biotech in association with the Indian Council of Medical Research (ICMR) – National Institute of Virology (NIV). Covaxin has shown an 81% (interim 3rd phase trial results) efficacy rate against COVID-19 disease. ICMR even found Covaxin to be effective against the Delta variant of coronavirus
However, the vaccine manufacturers have issued an advisory people must go through before they take the shot.
Who shouldn't get Covaxin?
The vaccine manufacturer has clearly stated that people who have a weaker immunity or are taking a medicine that impacts their immune system should not take the shot.
Bharat Biotech has released a fact sheet suggesting who else shouldn't take Covaxin:
People with a history of allergies.
People with fever.
People with a bleeding disorder.
People on a blood thinner.
Pregnant & breastfeeding women.
Children below 18 years of age.
Moreover, people who have taken a shot of some other COVID-19 vaccine should also not take Covaxin.
Notably, before the vaccination drive was not launched, the government had said that people who are on immuno-suppressants or have a weaker immunity could take the vaccine but it might not turn out to be very effective. It is worth mentioning that people undergoing chemotherapy, HIV treatment or taking steroids are immune-suppressed.
Who is eligible to get Covaxin?
Central Drugs Standard Control Organisation (CDSCO) has authorized Bharat Biotech for the restricted use of Covaxin under clinical trial mode. It means that the people, who are on the priority list prepared by the government-appointed panel, will be covered under this program.
It is the responsibility of the respective state governments to inform the individuals who are in line to get the vaccine. The people who are on the priority list have been given the option to receive or reject the vaccine administration at the government-specified booths.
What's the good news?
So far, about eight lakh people have been vaccinated in India, and the authorities have seen only 580 cases of adverse effects on the patients. There also have been two deaths, in Uttar Pradesh and Karnataka but those were completely unrelated to the vaccine.
According to the official figures, only 0.18% of cases have resulted in adverse events following immunization (AEFIs), of which only 0.002% resulted in hospitalization.
Myths Related to Covaxin
A common myth regarding covid vaccines is that these vaccines are unsafe since they were developed so quickly. You must remember that the vaccines underwent a process of tests, reviews and approval. Global cooperation between countries and the drug manufacturing industry on an unprecedented scale made it possible to administer vaccines quickly. This does not mean vaccines are unsafe, infact getting vaccinated is your only way to prevent severe infection.
Another myth regarding covid vaccines is it is not advisable for those on their menstrual cycles. There is no evidence that covaxin or any other covid vaccines cannot be taken on your period. You must stick to your vaccination schedule and take it irrespective.
Covaxin contains newborn calf serum is nothing but a myth.
Possible side-effects Covaxin may cause
Bharat Biotech has also defined the possible side-effects (mostly mild), that you may experience post-vaccination. Have a look:
Pain
Swelling
Itching
Fever
Malaise
Weakness
Rashes
Nausea and vomiting
The other adverse effects may include:
Severe allergic reaction.
Difficulty in breathing.
Swelling on the face.
Swelling in the throat.
Increased heartbeat.
Rashes all over the body.
Dizziness & weakness.
The government has set up specific booths for vaccinations, where they have appointed health experts, who will observe the patients for 30 minutes after vaccination to observe any serious side effects if they occur.
Additional planning for patient safety
Bharat Biotech in its fact sheet has also confirmed that the recipients of the vaccine will be a part of a three-month follow-up program, in which designated government officials will track the development of any health issues in them.
In case, anyone develops any serious health conditions, they will get medically recognized standard care at a government facility. The person will also get compensation for developing many serious health issues.
The document further states that the clinical efficacy of Covaxin is yet not established, as it is still in the Phase 3 clinical trial stage. Hence, people who receive it are still advised to follow all the COVID-19 related precautions diligently.
Takeaway
People who are next in line to get Covaxin or any other COVID-19 vaccine must disclose their medical history to the vaccinator before vaccination to avoid any chances of adverse effects. Moreover, looking at the AEFI rate, people with a healthy immune system may take a sigh of relief.
Immunity is what it takes for you to be healthy or not healthy.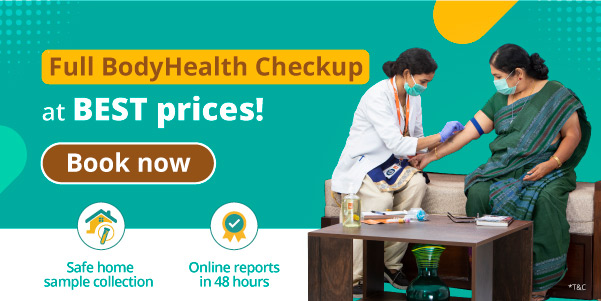 Disclaimer: The information included at this site is for educational purposes only and is not intended to be a substitute for medical treatment by a healthcare professional. Because of unique individual needs, the reader should consult their physician to determine the appropriateness of the information for the reader's situation.
Robust Antibody Response In Children Found With Pfizer Vaccine
Introduction
As time passes, a larger chunk of the world population is getting vaccinated, finally signalling an end in sight for the Covid-19 pandemic. As we enter the final few months of 2021, countries are starting to think about Covid-19 vaccinations for younger demographics, especially teens. The vaccine made by Pfizer in the USA has already been approved for older children (over 12 years). Soon though, it looks like children in the 5 – 11 age bracket may be able to get the jab.
According to Pfizer, vaccination for this age group can be initiated by the time Halloween rolls around. The possibility of schools opening up soon seems very real with this news and it may only be a matter of time before we see the same trend around the world.
About the Pfizer Vaccine
The Pfizer Covid-19 vaccine is one of the main vaccines being used in the USA to inoculate the population. As the adult population was getting their shots, attention turned to younger demographics. The Pfizer vaccine was tested and approved for emergency use on children first in Dec 2020 for those between 16-18. Later in May 2021, this was extended to those in the age range of 12 – 15. Children younger than this currently have no protection from Covid-19.
So Pfizer has been testing the vaccine at about 1/3rd the amount given to adults, in a trial covering about 2,200 children. The test found the vaccine to be safe and it generated the required antibody response. With this result, the company expects that the FDA will give Emergency Use Approval in as little as a month.
The Situation In the USA
As more countries sanction vaccine trials with younger groups of children, the vaccination coverage across the entire population is sure to increase very soon. Across the world, children under 15 make up 26% of the total population. The need to get them vaccinated is also important to acquire herd immunity.  
With the Pfizer, Covid-19 vaccine for younger children soon to be approved, schools may finally start to end online classes. For example, in New York state there were no rules in place for student vaccination, only the staff needed to be vaccinated. This will restore stability, structure and discipline in the education system. For grownups too, this comes as welcoming news because, once this age group starts being vaccinated, parents will feel relieved and they too can resume their normal activities like going back to the workplace (which they may have been fearful of doing because they might become carriers of the disease and pass the virus on to their children).
The need for getting as many children vaccinated as possible is growing more urgent as the US is also dealing with the Delta variant. This is one of the deadliest COVID-19 variants and even if vaccinated people get infected, the symptoms are very mild and certainly not life-threatening.
The Pfizer vaccine trial on children between 5 and 11 years was conducted using 2 doses (each of 10 micrograms), with 3 weeks interval between each shot. Considering the urgent requirement at this time as well as the vaccine's past performance with older kids and adults, this vaccine may be rolled out in as little as a few months or weeks.
Child Covid-19 Vaccines – In Other Countries
Across the world, several other countries too have anticipated the need to get children vaccinated and open up schools. In India, the Zydus Cadila Covid-19 vaccine was the earliest to get emergency use approval for children as young as 12. It is also the only needle-free, plasmid DNA vaccine currently approved for people under 18, it may be used exclusively for children since it has not been used to inoculate adults yet.  
In Europe, a lot of countries like France, Germany, Denmark, Sweden have begun vaccination for children 12 and over. But some of these approvals are only if the child has certain underlying conditions (lung disease, asthma. etc), others are more general.
In China, the homegrown Sinovac vaccine was approved for children 3 – 17 years. As it stands with current Covid-19 vaccines, that would be the youngest approved age. The same vaccine is being used by several countries in Africa, Asia and South America.
Conclusion
All through 2020 and the better part of 2021, the sheer magnitude of this pandemic seemed overwhelming. But with dedication, the scientific and the medical community are finding the means to get to the light at the end of the tunnel soon. Allowing Covid-19 vaccines for children is one of the final steps the world is taking towards being free from the pandemic. Schools were one of the first institutions to completely shut down and they might be the last to reopen. The good news is that with more trials like the one from Pfizer, there is a tangible and very real possibility that our children may finally be able to go to school in person. The world may not go back to the way it used to be but we can see the day where schools are full of children again.
Disclaimer: The information included at this site is for educational purposes only and is not intended to be a substitute for medical treatment by a healthcare professional. Because of unique individual needs, the reader should consult their physician to determine the appropriateness of the information for the reader's situation.
Can Pregnant Women Get Vaccinated Against COVID-19?
We have reached the crest of the second wave of COVID-19. This wave laid bare vulnerabilities of the healthcare services and has taken a tremendous toll on lives, livelihood and psychological health.
Even though it has been months since the vaccination drive started in India, a very small percentage of the population has actually been able to get the COVID-19 jab. On top of that there are many questions to which we don't know the answer, for example, how long will the vaccines be effective?
Fortunately, we now have an answer to one particular question. Many people have wondered if vaccination in pregnancy is safe. The answer is yes. The National Technical Advisory Group on Immunization (NTAGI) and the Ministry of Health and Family Welfare have given the go-ahead to vaccines for pregnant women.
Need for vaccines in pregnant women
Pregnancy does not increase the possibility of contracting COVID-19. However, studies have found that a COVID-19 infection in a pregnant woman has a higher risk of taking a turn for the worse than in a woman who is not pregnant.
The expecting mother's health will likely deteriorate speedily and eventually, even the foetus' health would be affected. That means, both the mother and the developing baby are at risk.
The risk of severe COVID-19 infection increases with the presence of comorbidities and if the woman is over 35 years of age.
Vaccination for pregnant women will drastically reduce the chances of them contracting a severe COVID-19. Just like in any other individual, the COVID-19 vaccine will awaken an immune response in the pregnant woman and her antibodies will be able to detect and kill COVID-19 if she is ever exposed to the virus.
Time of vaccination during pregnancy
The time of vaccination during pregnancy is flexible. At any point in her pregnancy, she can opt for the COVID-19 vaccine. The benefits of vaccines for pregnant women will be the same whenever she decides to get vaccinated.  
Can pregnant COVID survivors opt for vaccination during pregnancy?
Women who have recovered from COVID can also register for the COVID-19 vaccine. They would have to wait for 3 months after recovering from a COVID infection before they can get the vaccine.
Will vaccination during pregnancy harm women?
The threats are not more substantial for pregnant women. The goal of the new vaccination drive for pregnant women is to let women decide what is the best course of action for them. If you have any concerns regarding vaccination, it is better to consult your doctor, clear your doubts and then get the jab.
Studies have already found that the benefits outweigh the risks. It is in the interests of the woman and her developing baby if she opts for vaccination during pregnancy.
The side-effects of vaccination will be the same for pregnant women as for anyone else:
Fever with chills
Body ache
Headache
Sore arm
Fatigue
Your doctor will be able to guide you about the management of any discomfort or side effects arising after vaccination. Do not self medicate.
Registration for vaccination during pregnancy
The Ministry of Health and Family Welfare has instructed state governments to make vaccination available to all pregnant women who want to get vaccinated.
Now any mother-to-be can register on the CoWIN app and book a vaccination slot or she may walk into her nearest COVID Vaccination Centre to get the jab.
With the announcement of making vaccination during pregnancy available, 62% of the nation's population is eligible to get the COVID-19 shot. This brings us one step closer to attaining herd immunity and winning the war against COVID-19. Continue following COVID-19 protocol even if you have been vaccinated or have recovered from COVID.
Disclaimer: The information included at this site is for educational purposes only and is not intended to be a substitute for medical treatment by a healthcare professional. Because of unique individual needs, the reader should consult their physician to determine the appropriateness of the information for the reader's situation.
A Complete Guide On MyLab's CoviSelf Test Kit
Overview
As the second wave of COVID-19 shook the roots of Indian healthcare machinery, some researchers used this disastrous time as an opportunity to prepare a self-testing kit for common people, which they can use to know if they are infected with SARS-CoV-2 or not within the safety and comfort of home in a very short time. The quick results given by CoviSelf will help you seek proper treatment at the earliest, thereby reducing the risk of developing severe illness due to delay in diagnosis and the initiation of treatment.
The self-testing kits, which can potentially release a huge burden off the healthcare system, have now also received a green signal from the Indian Council of Medical Research (ICMR).
More about the self-test kit
The self-test kit, approved by ICMR, has been developed by a Pune-based molecular company named MyLab Discovery Solutions. The name of the kit is CoviSelf.
It uses a rapid antigen test. In it, the patient just has to take the nasal swab sample, and it will give the result within 15 minutes. It only takes about 2 minutes to carry out the test.
This test kit costs only Rs 250. The manufacturing company currently has a production capacity of 70 lakh kits per week, and they are expecting to expand it to one crore kits per week in the next 14 days. The kit will not only be sold at the local medical stores but also at the e-pharmacies in India.
Aiming to fight against the upcoming waves of COVID-19 with more efficiency, MyLab has also prepared an AI-powered smartphone app to update users about their positive status. They can also submit their report directly to the ICMR for traceability purposes. The app will also tell them what to do next in case of either result.
Who should take this test?
ICMR recommends taking this test only if you have any symptoms of COVID-19 or have come in contact with a COVID positive patient. If found positive, the patient will not require an RT-PCR test for confirmation, and all the government-specified protocols will be followed for isolation and high-risk contact tracing.
If your result comes out positive, your report will be automatically submitted on the ICMR portal, as the test is in sync with MyLab's mobile app CoviSelf. ICMR, however, recommends not to take this test in public places.
Moreover, if a person has tested negative but still has symptoms, he/she is recommended to take an RT-PCR test.
What is the self-test procedure?
The self-test kit includes the following:
Pre-filled extraction tube
Testing card
Sterile nasal swab stick
Biohazard bag for waste disposal
Instruction manual
Test Preparation:
To begin, the user has to download the CoviSelf app on their smartphone and enter all their details. This data will be saved on a secured server that is directly connected with the ICMR portal, making your test reports available to the government.
Wash and dry or sanitize your hands properly.
Clean and sanitize the surface (eg. of the table) where you will open the kit to test.
Read the instructions manual provided with the test kit.
Step by Step procedure to take the test:
Sanitize your hands properly.
Keep the kit on a clean surface. Open the CoviSelf kit and place all packed contents on the sanitized surface.
Open the packet of nasal swab stick and take it out from the plastic end. (Do not touch the soft end of the swab stick).
Insert the nasal swab stick in your nose (2-3 cms) or till resistance is felt.
Gently rub it on the inner walls of your nose (4 to 5 times) so that a sufficient amount of nasal discharge is collected on the swab. Repeat the same process with the other nostril.
Swirl the swab properly inside the extraction tube (make sure that the swab is immersed completely into the liquid present in the extraction tube).
Break the extra length of the swab stick so that it can completely dip in the extraction tube.
Close the tube with a nozzle cap tightly.
Shake it well.
Spill two drops from the tube on the well present on the testing card.
After 15 minutes, the My Lab CoviSelf App will ring an alarm.
Capture a picture of your test card, and the App will generate your report.
After completion, safely dispose of all the contents of the CoviSelf kit in the disposal pouch provided with it.
Wash your hands properly with soap and water or use a sanitizer and sanitize any surface (cellphone, tabletop) that you think might be contaminated while taking the test.
Know your test results with CoviSelf
You will get the result within 15 minutes of taking the test. In case the result is positive, two lines will appear on the testing card. One line will be on marker "t" for the testing line, and "c" for the quality control line. If the result is negative, there will be only one line at marker "c".
If the result takes more than 20 minutes to appear or if you can not see any line on marker "c", then the test is considered invalid.
Benefits of self-test kits – Safe and early detection of COVID-19 infection
Many states in India are currently struggling to get through the second wave of COVID-19, and all of them are preparing to combat the possible third wave, which is expected to affect kids the most.
The exponential spread of COVID-19 not only puts a lot of pressure on the hospitals and treatment centres but also creates a huge burden on diagnostic labs.
The RT-PCR test is considered to be the sure-shot way of diagnosing COVID-19, and with a huge number of cases coming daily, the laboratories were finding it difficult to deliver test results even in 3-4 days. This was causing a delay in the hospitalisation of the patients.
With the introduction of these self-test kits, the COVID-19 management in India can see a huge improvement. It will release a lot of pressure from the limited manpower that has been responsible for collecting the samples, executing the tests and delivering the result.
Using these kits, people can check their status within just 15 minutes, enabling them to get the required treatment in time.
The United States was the first country to approve the use of such self-test kits back in November 2020. California-based Lucira Health had produced this all-in-one rapid result test kit and was approved for emergency use in the US. Europe and South Korea have also approved similar kits already.
Negative arguments against self-test kits
There are certain shortcomings of these self-test kits as well. The biggest of them all is reliability. There are chances of improper sample collection or contamination of swab sticks.
There are high chances of rapid antigen tests showing false-negative results. In that case, a COVID-positive asymptomatic person may turn out to be a super spreader of the virus without even being traced.
Takeaway
On one hand, where the self-test kits can help in easing the pressure on diagnostic labs and hospitals, on the other, over-dependence on this particular method can lead to an even worse situation. Hence, it should only be recommended and used by those who can carry out the guidelines perfectly and interpret the result accurately.
Disclaimer: The above information has been prepared by a qualified medical professional and may not represent the practices followed universally. The suggestions listed in this article constitute relatively common advice given to patients and since every patient is different, you are advised to consult your physician, if in doubt, before acting upon this information. Lupin Limited has only facilitated the distribution of this information to you in the interest of patient education and welfare.
Is The Cheapest COVID-19 Vaccine Soon To Hit The Indian Market?
Introduction
Corbevax is the latest in the line of COVID-19 vaccines that are soon to get approval under the Emergency Use Approval (EUA) policy in India. According to the most recent news, this vaccine from Biological E might turn out to be one of the cheapest options on the market, pending the vaccine passing stage 3 trials.
What do we know so far?
As per hints from statements made by Mahima Datla (the Managing Director at Biological E), although the pricing is yet to be finalised it seems that the 2 doses of the Corbevax vaccine could be as little as Rs. 500 (Rs 250 per shot) or even as low as Rs 400.
As a comparison, the Covishield vaccine is at Rs 300 per dose for the government (Rs 600 for private hospitals) and the Covaxin shot is Rs 400 and Rs 1200 correspondingly. Topping out the list is the Russian Sputnik COVID-19 vaccine at Rs 995 which is being developed in India through Dr Reddy's Laboratories.
Is this vaccine effective and how does it work?
Although still going through stage 3 trials at the moment, Corbevax has shown hopeful results in stage 1 and 2 trials, prompting the government of India to put in an advance order for 300 million doses of this latest COVID-19 vaccine. The government of India has an aspirational goal of administering up to 2 billion vaccine doses to people by December and Corbevax could very well be part of that ambitious plan.
Developed along with the Baylor College of Medicine in Texas, Corbevax is classified as a recombinant protein subunit vaccine. Baylor's National School of Tropical Medicine has been dealing with coronavirus vaccine research of SARS and MERS for over a decade, hence they have the techniques to produce a high-efficiency vaccine. This vaccine works by producing harmless copies of the COVID-19 Coronavirus spike protein by using yeast. The yeast is then removed and the spike protein is purified and put together with an adjuvant so that it can be administered to train the body's immune system for the real virus.
The spike protein is recognised by the immune system as an intruder and the body reacts and learns to recognise it. The protein itself is thought to have no harmful effect as there is no virus attached to it. In this way, when the real virus infects the person at a later stage, the body is ready to fight against it.
Since many of these processes are similar to those used in preparing the Hepatitis B vaccine with traditional technology, the production costs for Corbevax are quite low. These production similarities are also why Biological E seems confident that they can achieve around 80 million doses a month by August. The company has already started manufacturing early batches of Corbevax at their own risk in anticipation of EUA.
Current Scenario
India's vaccine drive is currently hampered by a sheer lack of available vaccines for its massive population. Biological E's Corbevax is exceptionally good news, as pending a successful stage 3 trial, it means India will have another source of COVID-19 vaccines to fight back against the pandemic. In the meantime, continue following the COVID protocol and try booking a vaccine slot for your loved ones and yourself.
Disclaimer: The information included at this site is for educational purposes only and is not intended to be a substitute for medical treatment by a healthcare professional. Because of unique individual needs, the reader should consult their physician to determine the appropriateness of the information for the reader's situation.
Next Page »