PharmEasy Blog
Is It Safe To Take COVID Vaccine During Menstruation?
The fourth and the biggest phase of the COVID-19 vaccination drive commenced on May 1, 2021. Registrations have finally opened up for all the population above the age of eighteen. We are going through a time when our nation is struggling with the worst crisis since the beginning of the pandemic. In this situation, getting vaccinated is the need of the hour for us.
However, several myths are doing the rounds, clouding people's judgement about taking the vaccine. And one such misinformation surfacing on social media and WhatsApp forwards is that women should not get vaccinated during menstruation. We urge you to not rely on unverified sources for such content and verify the facts from a doctor.
COVID-19 Vaccine and Menstrual Cycle
As they say, it is important that you take anything you find on social media with a pinch of salt. The vaccine does not affect your period. In fact, the COVID-19 vaccines are one of our best preventive tools to fight the deadly virus and tide over this second wave of the pandemic.
To start with, there is no actual data or evidence to connect COVID-19 vaccines to your menstrual cycle. Millions of women worldwide have already taken the vaccine and no worrying claims were recorded anywhere. It is a vaccine that you need to take as soon as you can. Presently, the vaccine is safe for all women above the age of eighteen.
We also need to understand that the menstrual cycle is a natural bodily process that does not decrease or limit the immune response of your body. Menstruation comes with hormonal changes that might minimally impact the way you react to side effects or an illness. However, it absolutely does not decrease your immunity.
Hormones like progesterone and estrogen fluctuate before a woman is on her period. It might lead to PMS (premenstrual syndrome) but does not impact your immunity. You can and should schedule vaccination at your convenience and not avoid taking it because you are on your period.
Vaccines do not affect your menstrual cycle. However, we are going through a time when stress, mental strain and anxiety are at their peak. Stress might cause some variations in your period pattern, such as making them mildly heavy, slightly irregular or maybe even missing them for a month. Even if you do not get your period, it will not affect the efficacy of the vaccine. There is absolutely no correlation between menstruation and vaccination.
Also, having a slightly irregular or delayed period for a month is not a cause for worry. You should consult a doctor only if your periods are irregular every month.
Do Women Tend To Experience More Side Effects?
Vaccines work on our bodies by injecting an inactive or modified pathogen to start an immune response. Your menstrual cycle or any other bodily processes cannot impact this reaction. So it is as safe for women to get vaccinated as it is for men. The occurrence of side effects from the COVID-19 vaccine is heterogeneous. We do not have enough evidence to link the side effects to a particular gender or age.
So, what about those reports that say women have noticed slight changes in their menstrual cycle after getting vaccinated? Well, to answer this, we have to reiterate a previously mentioned point. If you notice any irregularity in your menstrual cycle, it is due to the stress and anxiety stemming from the pandemic. There is no reason to blame the COVID-19 vaccine for it.
You must discuss any changes in your menstrual cycle with your healthcare provider so that the best way to manage the condition is figured out and this may actually hint at an underlying health issue and not necessarily due to covid vaccination.
Precautions to Take Before Getting Vaccinated
If you are getting vaccinated during your period and you want to avoid complications, keeping a few things in mind is necessary.
One of the crucial facts to remember is that dehydration can cause cramps during periods. With the progesterone and estrogen levels dropping, the body starts to retain more water. Thus, it needs more water to maintain balance and have the bodily processes going smoothly. Also, you should stay two times more hydrated if you are getting vaccinated around or during your periods.
Here are a few more precautions to keep in mind before, during and after vaccination:
At The Vaccination Centre:
When you are waiting in line outside the vaccination centre and after you are inside, you should:
Please do not touch the mask after it is on and properly fitted.
Maintain at least a meter's distance between others and yourself.
Do not touch your face.
Wash and sanitise your hands after touching furniture, surfaces or door handles.
During Vaccination:
You should keep the mask on at the time of the appointment and keep your face away from the face of the person administering the vaccine. It will help keep both you and the vaccinator safe. It is entirely okay to feel anxious or nervous. But remember, it is only a tiny prick and it is going to protect you against deadly coronavirus. If it helps, take slow breaths and turn your face away from the needle.
After Vaccination:
Some minor side effects are expected after you get vaccinated. The side effects are signs that your body is developing immune protection. A few of the common side effects associated with COVID-19 vaccines are:
Headache
Fever
Tiredness
Muscle ache
Mild pain and swelling on the arm where you got the jab.
As you can see, we did not mention anything related to menstruation on the side effects.
What Can women do to stay healthy?
Combating covid or vaccine stress will ensure your periods are normal. You must continue to follow a healthy lifestyle in order to keep stress and anxiety at bay for overall good health.
Exercise
Exercising regularly provides several benefits for your body. It can help manage your blood sugar levels, weight and well-being. While the pandemic has forced us to adopt a sedentary lifestyle, exercising can actually help lessen the effects of stress on the body.
Get Proper Sleep
Good sleep is recommended for everyone to overcome stress. Getting seven to eight hours of sleep a night is important. Sleep disturbances and inadequate rest can affect your hormones and subsequently, your menstrual cycle.
Watch Your Diet and Stay Hydrated
A balanced diet is one that contains adequate levels of carbohydrates, proteins, low-fat, low-sugar, and iron-rich foods. When you eat too much or don't eat enough, it can affect your menstrual cycle. You must drink enough water for a healthy body.
Avoid Things that Causes Stress
There can be a lot of factors in our environment which trigger stress. It affects our diet, sleep schedule, and medication. Try to set a healthy routine for yourself, indulge in social interactions virtually because not meeting your loved ones can be a major cause of stress.
In A Nutshell
By now, it is clear that the COVID-19 vaccine does not affect menstrual cycles. So, we urge all our eligible readers to get vaccinated as soon as possible, regardless of whether they are menstruating. If your menstrual cycle is getting affected due to anxiety related to COVID and the stress of working from home, get in touch with a doctor without further delay. And finally, we should refrain as much from believing in rumours as from spreading unverified information.
Get a jab as well as a health checkup!
FAQs
1. Should I reschedule my COVID-19 vaccination appointment if I am menstruating?
As the oestrogen levels fall during menstruation you may feel weak. This may especially happen if you experience heavy and painful periods. In this case you may consider rescheduling your COVID-19 vaccination appointment because the vaccine may cause lethargy and fever in some people. However, taking the vaccine is important and you must not neglect it.
2. Which covid vaccine should I take during menstruation?
You may opt for any COVID-19 vaccine that's available for you. None of the covid vaccines have any guidelines related to menstruation and all the vaccines are more or less effective.
3. What are the possible side effects of COVID-19 vaccine?
A COVID-19 vaccine can cause mild side effects after the first or second dose, including:
Pain, redness or swelling at the injected site
Fever
Fatigue
Headache
Muscle pain
Chills
Joint pain
Nausea and vomiting
Feeling unwell
Swollen lymph nodes
You'll be monitored for 15 minutes after getting a COVID-19 vaccine to see if you have an allergic reaction. Most of these side effects will go away in a few days, if not, you must consult the doctor.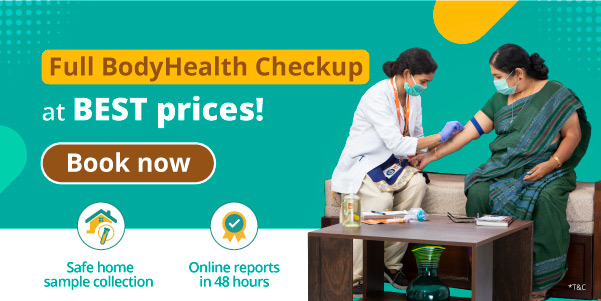 Disclaimer: The information included at this site is for educational purposes only and is not intended to substitute for medical treatment by a healthcare professional. Because of unique individual needs, the reader should consult their physician to determine the appropriateness of the information for the reader's situation.
What Are The Things You Can't Do Even After Vaccination?
After the 1st phase of COVID vaccination, the 2nd phase has started and already lakhs of people over the age of 60 as well as people over 45 years or above who have comorbidities have been vaccinated.
Soon, the next phase too will start where individuals above 18 – 44 years of age will be entitled to the vaccine. Vaccination is continuing uninterrupted and this has come as a breath of fresh air to everyone after a terrible year of pain, loss, grief and anxiety. In this context you may be asking, will I be able to return to the old norm after getting vaccinated? Can I stop taking the precautions of COVID-19?
That is why we should discuss what you can or cannot do and the precautions after vaccination that you need to know of.
How safe will you be after getting the vaccine?
Even though most of the vaccines that are being administered across the globe have undergone multiple trials and have been found to be effective in the trial phases and found to be efficacious, there are further studies ongoing to determine the long term effectiveness of the antibodies produced within the body by the Covid-19 vaccine. But for now, we can all take heart in the fact that the vaccines will help us fight off the coronavirus.
According to research, if you've been properly vaccinated and are past the 14-day window after receiving your vaccine, you should be safe. But that doesn't rule out the possibility of spreading the virus to others.
Most youngsters who have received COVID-19 have done quite well. The viruses have also made some children quite unwell. That is why individuals and families should consider their options thoroughly before deciding to physically interact with others. Vaccinated persons are unlikely to infect others but the risk still exists.
Can we do any of the following?
With that in mind, let us look at which of these activities will be permissible.
1. Can I visit my loved ones?
If all of you have been vaccinated then small gatherings can be permitted. However, you must continue taking all precautions like the use of face cover or masks, hand sanitization and maintain social distancing.
But if your loved ones haven't been vaccinated, avoid visiting them for their own good. You will not come to any harm, but you could be a carrier of COVID and pass it on to your family members or friends.
2. Can I go to restaurants, movie theatres, gyms, cafes or pubs?
After vaccination, you will be safer in public places. Even so, you have to continue wearing masks, follow social distancing and avoid going to large-sized gatherings for two reasons:
You could be a carrier which could make non-vaccinated people sick.
Scientists are still researching the long term effect of the vaccine and if it is effective against other variants of coronavirus.
3. Will I finally be able to go on a vacation?
After vaccination, you can go on a small local vacation when you know that more or less everyone in that state is vaccinated. Local safe travels are possible. But planning an international holiday may be unwise because new COVID strains are originating and there is a possibility that our vaccines may not be effective against those.
4. Can I travel by public transport?
Yes, you can travel by public transport if you are wearing your mask correctly, if there is proper airflow from ventilation systems, and minimal talking between passengers. The transmission chances appear to be low if you avoid touching surfaces and too much crowd. As a part of returning to normal, public transportation is likely safe with COVID-19 safety precautions in mind.
5. Can fully vaccinated people do away with masks?
People who are fully vaccinated must continue to wear masks when outdoors. There are people who haven't got both doses of the vaccine yet and can potentially spread the infection. Thus, taking all necessary precautions to prevent COVID-19 is the best way to ensure complete safety.
6. Do I need to get tested if I am exposed even if I am fully vaccinated?
Yes, if you've been around someone who has COVID-19, you must get tested. People who are fully vaccinated should get tested three to five days after a potential exposure, even if they don't have symptoms. COVID-19 vaccines are good at protecting people from getting seriously ill, but vaccinated people can still get infected with the delta variant and spread it to others.
What should you do after vaccination?
Here are a few precautions of COVID-19 that all responsible citizens should follow even after vaccination:
Continue to maintain social distancing and avoid crowded places.
Please wear a mask and sanitize your hands.
Encourage and help others to register for the vaccination.
It is impossible to say whether the 'old norm' will ever be back again. But did you know that wearing masks and sanitization can keep you safe from the coronavirus and its other variants as well. So let us all continue to maintain hygiene protocol.
other variants as well. So let us all continue to maintain hygiene protocol.
Side effects
Minor side effects may be possible after vaccination. Some side effects of vaccines are typical and expected after vaccination. Side effects indicate your body's development of immunological defences.
The following are some of the most common COVID-19 vaccination adverse effects:
● Pain, swelling, and redness on the arm where the vaccine was given
● Chills or a low-grade fever
● Tiredness
● Headaches
● Muscle discomfort or joint pain
These adverse effects usually subside within a few days.
Know your current health status with full body checkups.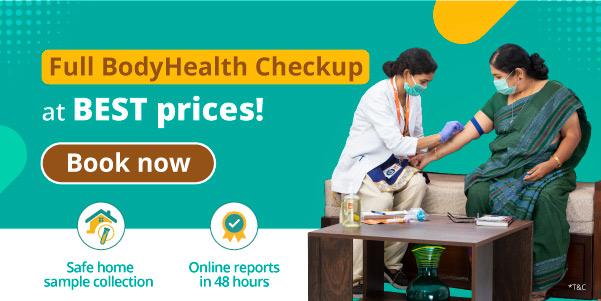 Disclaimer: The information included at this site is for educational purposes only and is not intended to be a substitute for medical treatment by a healthcare professional. Because of unique individual needs, the reader should consult their physician to determine the appropriateness of the information for the reader's situation.
Covaxin vs Covishield – A Detailed Comparison – Efficacy, Side effects
The COVID-19 vaccination drive has already begun in India and many people are still unaware of how the two vaccines – Covaxin and Covishield – are different from each other.
The third phase began on April 1, in which people over the age of 18 can take life-saving shots.
Currently, the government hasn't allowed people to decide which vaccine they want to get, but the result of the first phase clearly suggests that both the vaccines being inoculated in India are safe and effective. As of now, 41.2 crore doses have been administered. 8.55 crore people of 6.3% of the total population are fully vaccinated.
Covaxin vs Covishield – Which one is better?
Well, we have compiled all the information to give you a better understanding of the formulation and every other detail about the vaccine you are going to get to stay safe from the Coronavirus. Have a look:
Developer
Covaxin has been developed by Hyderabad-based Bharat Biotech International Ltd in association with the Indian Council of Medical Research (ICMR) and the National Institute of Virology (NIV). Covaxin is currently trying to procure WHO approval to ease international travel woes for people who have opted for this vaccine. All the relevant documents have urgently been submitted to the officials of WHO.
Because the Delta variant is proving to be more infectious than the other COVID variants, the makers of Covaxin have started a new study to determine the effectiveness of the third dose of Covaxin (the booster dose). The results are expected to be made public in November 2021.
Covishield has been developed by the Oxford-AstraZeneca and is being manufactured by the Serum Institute of India (SII).
Doctors are mulling over the need for a booster dose for Covishield as well, considering the fact that the elderly and people with comorbidities may not be producing the desired immunity response to the Delta variant.
Type of Vaccine
Covaxin is an inactivated viral vaccine. This vaccine is developed with Whole-Virion Inactivated Vero Cell-derived technology. They contain inactivated viruses, which can not infect a person but still can teach the immune system to prepare a defence mechanism against the active virus.
These conventional vaccines have been in use for decades now. There are vaccines for some other diseases as well which are made using the same technology. These diseases are –
Seasonal influenza
Rabies
Polio
Pertussis, and
Japanese encephalitis
Covishield has been prepared using the viral vector platform which is a totally different technology.
A chimpanzee adenovirus – ChAdOx1 – has been modified to enable it to carry the COVID-19 spike protein into the cells of humans. Well, this cold virus is basically incapable of infecting the receiver but can very well teach the immune system to prepare a mechanism against such viruses.
The exact technology was used to prepare vaccines for viruses like Ebola.
Doses
There is no difference between the two vaccines in terms of dosage. Both of them are administered as 0.5ml in the upper arm region.
But, the dosing schedule for both vaccines however varies. The second dose of Covaxin is scheduled after 4-6 weeks after the first dose, while for Covishield vaccines it is 84 days or 12-16 weeks after the first dose.
Storage Guidelines
Both Covishield and Covaxin can be stored at 2-8 ° Centigrade, which is a household refrigerator temperature. This makes both the vaccines most suited for Indian conditions as most of the vaccines here are kept at the same temperature range.
This also makes the transportation and storage of both vaccines easier.
Efficacy
Both the vaccines have shown more than satisfactory results ever since the inoculation started in India.
The effectiveness of the Covishield vaccine is nearly 90% as per the global reports and Covaxin's 81% according to interim 3rd phase trial results.
Side effects
After getting vaccinated, you may experience pain at the site of injection. Some people may also experience side effects such as headaches, joint pain and may feel feverish. These side effects do not persist for long and generally go within a day or two.
Approvals
Covaxin has currently been granted approval for emergency restricted use, while Covishield has been allowed for restricted use in emergency situations that can potentially prevent coronavirus infection in people aged 18 years and above.
Covaxin has begun its clinical trial in children aged above 2 years of age.
However, the Drugs Controller General of India (DGCI) has not given a market use authorization clearance to any of the vaccines till now.
Price of the vaccines
Both the vaccines are being inoculated free of cost at government health set-ups. However, the cost of vaccines at the private hospital varies. Thus, you should always contact the hospitals for the exact cost of the vaccine.
Also Read: Is Covishield Effective Against Omicron?
Mode of administration
Both Covaxin and Covishield are intramuscular vaccines.
Age of beneficiaries
Covishield and Covaxin have been approved for people aged 18 years and above.
At PharmEasy, we wanted to extend our support to the Government of India in its COVID vaccination drive. And thus, with our 'Go Corona Go Initiative', we are offering a token of appreciation to every user who has got vaccinated. Basically, we're on the lookout for SUPERHEROES who will help make India COVID-free. For every vaccine taken by a citizen, we would be giving a flat ₹150 PharmEasy cash in the wallet to the users that can be used on their next medicine order. Click here to get it now!
Summing up the differences between Covishield and Covaxin
| | |
| --- | --- |
| Covishield | Covaxin |
| The interval between 1st and 2nd doses is 12-16 weeks. | The interval between the 2 doses is 4-6 weeks. |
| Efficacy after the second dose can vary from 70-90%. | This vaccine can be 78-95% effective after the second dose. |
| People above 18 years of age can opt for this vaccine. | This vaccine can be injected into people above 18 years of age. |
The newest vaccine to arrive in India
In June, Drug Controller General of India gave Cipla the permission to procure the Moderna vaccine from the US. It is the first US vaccine to arrive in India. 7.5 million doses of the Moderna vaccine have been offered to India.
This vaccine uses the mRNA technology and tests have found it to be 94.1% effective.
The latest updates on the COVID vaccine
1491 million doses of the COVID vaccine have been given in India. More than 620 million people have received 2 doses of the vaccine and are considered fully vaccinated.
Top health officials in India have stated that both Covaxin and Covishield are effective against the mutated, UK/South Africa/Brazil virus.
Sputnik V vaccine has been given emergency use authorization in India. In India, the Russian vaccine will be produced by Dr Reddy's Laboratories. A recent study found no strong allergies caused by Sputnik V.
India will produce 850 million doses of the Sputnik V vaccine every year.  
In terms of efficacy, Sputnik V outshines both Covishield and Covaxin with 91.6% effectiveness compared to Covishield's nearly 90% (global reports) and Covaxin's 81% (interim 3rd phase trial results).
Bharat Biotech will increase the production of Covaxin to 12 million doses a month.  
Sputnik will be the third vaccine to be used in India against coronavirus and will be delivered to India this month. The volume of Sputnik V vaccine production in India will be gradually increasing and may surpass 50 million doses per month.
All the vaccine producers must sell 50% of their stock to the states through the free market. The remaining 50% will go to the central government.
Now that all vaccines will be available in the open market, the vaccine manufacturers will also be able to decide the price of each dose of vaccine depending on demand and supply.  
The risk of contracting COVID after 2 doses of Covaxin or Covishiled is minuscule. A study has found 0.03% of people caught COVID after the 2nd dose of Covishield and 0.04% tested positive after the 2nd dose of Covaxin.
Lactating and pregnant women can also take the vaccine.
Also Read: Is Covaxin Effective Against Omicron?
Difference between Sputnik V and the other two vaccines
| | |
| --- | --- |
| Sputnik | Covishield and Covaxin |
| Developed by Gamaleya Research Institute of Epidemiology in association with Dr Reddy's. | Covishield is developed by the SII, Oxford University and AstraZeneca whereas Covaxin is developed by Bharat Biotech and ICMR. |
| It is 91.6 per cent effective. | Covishield can be up to 90% effective and Covaxin has been found to be 78-81% effective. |
| The interval between the 2 doses is likely to be 21 days. | The gap between the doses of Covishiled and Covaxin are respectively 12-16 weeks and 4-6 weeks |
The newest vaccine to arrive in India
In June, Drug Controller General of India gave Cipla the permission to procure the Moderna vaccine from the US. It is the first US vaccine to arrive in India. 7.5 million doses of the Moderna vaccine have been offered to India.
This vaccine uses the mRNA technology and tests have found it to be 94.1% effective.
Are you keeping a tab on your health? Let's find out.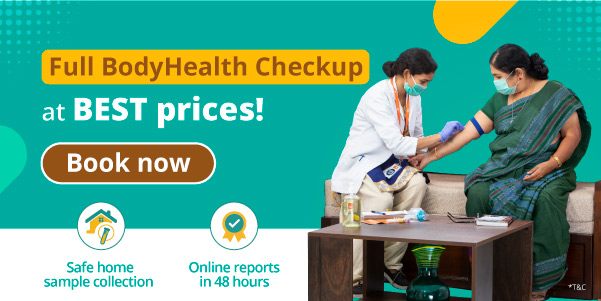 Disclaimer: The information included at this site is for educational purposes only and is not intended to be a substitute for medical treatment by a healthcare professional. Because of unique individual needs, the reader should consult their physician to determine the appropriateness of the information for the reader's situation.
Reality Check! Will The COVID-19 Pandemic Enter The Endemic Stage In 2022?
We all have understood that COVID-19 is here to stay and we will have to make our peace with this fact. Similar to Influenza, some experts opine that SARS CoV-2 may also enter the endemic stage. What does this really mean and how is our behaviour significant at this time? Let's find out.
What does endemic mean?
The endemic stage stands for a time when a population learns to live with a particular virus. The region where the virus has entered the endemic stage may keep observing small flare-ups of the spread but those would not be big enough to spread beyond the boundaries of that particular region. Moreover, the spread also does not become as overwhelming as it was during the pandemic or epidemic stages.
What are the experts most concerned about?
Director of the National Institute of Allergy and Infectious Diseases and the Chief Medical Advisor to the US President, Dr Anthony Fauci believes that the world would start seeing a decline in the number of cases in the coming spring, while Moderna's CEO, Stéphane Bancel claims that the pandemic would be over within next one year.
Some experts believe that the cases of COVID-19 are going to see a steady decline in the winter season
The only challenge in the way of the virus entering the endemic stage is 'human behaviour', claimed the experts. One of the biggest reasons behind the second wave of infection was the careless attitude of people around the world who believed that the worst was over. Expressing the same concern, CDC Director Dr Rochelle Walensky said, "We are battling with one another and not battling with the common foe, which is the virus itself."
Director-General of the World Health Organization (WHO) Tedros Adhanom Ghebreyesus has also claimed that the pandemic is still far from over and it totally depends upon the countries to use the available tools effectively to decide when it finally comes to an end.
Can we be optimistic?
Optimism is totally justified, given people understand their responsibility. Experts have claimed that it is quite natural to be optimistic and believe that the pandemic would end in the next year, but it is important to understand that controlling it would require a global solution.
Learnings from past experiences of pandemics like that of Flu give us some idea of how this pandemic can proceed towards endemicity, but nothing can be assured at this point of time till further studies affirm this.
Role of immunity in ending the pandemic
According to the experts, immunization has a major role to play when talking about COVID-19 cases. We need to encourage more and more people to get vaccinated.
Some experts have also claimed that an optional booster dose of vaccine may help the high-risk population from getting severe symptoms due to COVID infection. Challenges in the way of COVID-19 entering the endemic stage. Vaccination is the most effective way of containing the spread of the virus, vaccine hesitancy, especially among children, is the biggest roadblock in the way of the virus getting into the endemic stage.
The experts have advised people to get vaccinated on priority as this is the safest way possible to try and make a place COVID-19-free. With the belief that the virus is going to remain in circulation even after a year, we need to be alert to combat every situation.
Studies and research are still going on and no one can actually state what's going to come next. The virus has surprised us in the part and there is no guarantee it would not do it again, so dropping the guard against the virus may not be a good idea. Social distancing, hand hygiene, respiratory etiquettes, wearing a mask and avoiding crowded places should remain the norms of conducting ourselves in future too.  
Also Read: Omicron Variant: Risks & Safety Precautions
Takeaway
The health experts around the world are convinced that the COVID-19 pandemic is bound to enter the endemic stage sometime in the next year, but it is up to us how we conduct ourselves during the period to expedite the process.
Disclaimer: The information included at this site is for educational purposes only and is not intended to be a substitute for medical treatment by a healthcare professional. Because of unique individual needs, the reader should consult their physician to determine the appropriateness of the information for the reader's situation
How Safe Is It For People With Diabetes To Take COVID-19 Vaccine?
Introduction
The COVID-19 pandemic brought forth many unknown factors and unanswered queries. With different protocols for treatment changing daily, everyone set their hope on the formulation of a vaccine against COVID. Many pharmaceutical companies worked overtime to deliver a solution with the least possible reactions to COVID vaccines. We have many alternatives and options for a COVID vaccine today. Yet, there is vaccine hesitancy since people have various doubts regarding COVID vaccine side-effects, safety and reactions.
Many people are classified as high-risk for COVID infection and show severe reactions to it that needs hospitalisation or increase chances of death. One of the reasons that qualify as high-risk is diabetes. People with both Type 1 and Type 2 or any other type of diabetes can be at risk. Let us look into the effects of COVID vaccines for people with diabetes.
Is the COVID Vaccine Safe for People with Diabetes?
The COVID vaccine for people with diabetes is not different from the COVID vaccine being administered to everyone else. The vaccine is not contraindicated for people with diabetes.
The COVID vaccine side-effects do not differ vastly in people with diabetes as compared to non-diabetic individuals. Research has confirmed that the COVID vaccine is vital for patients with diabetes as it reduces the severity of the disease.
What are the Possible Problems for a Person with Diabetes taking the COVID Vaccine?
Patients who have high blood glucose levels are often on oral or injectable medication to keep their blood sugar levels in check. Diabetes, if left unchecked, affects multiple organs in the body. To avoid this, people with diabetes may be on other medications apart from just anti-diabetic medications.
For those on other medicines, such as immunosuppressants, the COVID vaccine side-effects may be observed or the vaccine may be less effective. These COVID vaccine side-effects are not due to diabetes but due to other conditions or medications. Hence, it would be wrong to infer that the COVID vaccine for people with diabetes is unsafe.
Another perspective is that people with type-2 diabetes are often in the older age group of 65 and above. At that age, many people are also on medication for some auto-immune disorders. These medicines and not necessarily diabetes can be the cause of side-effects of COVID vaccines.
This age group is also prone to orthopaedic complaints. Usual medicines prescribed for rheumatoid arthritis maybe some kind of immunosuppressants which may reduce the effectiveness of vaccines. In such a case, it is advised to consult your doctor and most likely a dose modification in your ongoing medicines can be prescribed by your doctor for the best outcome of your COVID vaccine.
If a person with diabetes contracts the COVID infection, there will be some issues with their blood sugar levels. Even those with controlled diabetes experience some changes in their blood glucose levels. However, severe fluctuations in the blood sugar levels of a person with diabetes are not part of the list of documented COVID vaccine side effects. Mild fluctuations for a day or two have been reported by some patients which usually require no extra care. In case, the fluctuations persist, your doctor can manage them well with a slight adjustment in the doses of your medicines.
What Can a Person with Diabetes Expect from the COVID-19 Vaccine?
It is safe to take the COVID vaccine for people with diabetes. But, it is important to keep an eye out for the common reactions to vaccines, usually body aches and fever. The outcome can be better if the post-vaccine precautions are known and implemented.
Before taking the vaccine, it is advisable to discuss the medical history with the treating physician. Some medicines may need dose modulation or discontinuation for a brief period before taking the vaccine.
At least a week before taking the COVID vaccine, a person with diabetes should check the blood sugar levels in a lab and report the readings to the primary care physician or diabetologist.
The routine COVID vaccine side-effects are:
Myalgias (body ache)
Fever for a few hours to a couple of days
Headache for a few hours
Muscle stiffness
These symptoms are expected to manifest even in a person with diabetes. The same post-vaccine precautions recommended to everyone are applicable for the person with diabetes as well. Consume paracetamol for the fever and body ache and take adequate rest after taking the COVID vaccine. It is advisable to consult a doctor for the post-vaccine precautions and COVID vaccine side effects.
One important post-vaccine precaution for people with diabetes is to monitor their blood sugar levels regularly. Convey the blood sugar readings to the doctor in charge of your diabetes treatment. Keeping track of the blood sugar levels and other known symptoms of diabetes is the most helpful post-vaccine precaution.
Also Read: Omicron Variant & Vaccine Efficacy
Conclusion
The COVID vaccine for people with diabetes is safe and vital. It reduces the risk of complications and chances of hospitalisation. COVID vaccine side-effects may be due to other medication and underlying disease conditions rather than diabetes. Following post-vaccine precautions, regularly monitoring the condition and consulting the doctor can help you reduce the anxiety and hesitancy related to Covid vaccination.
Also Read: Omicron Variant: Latest News & Updates
Disclaimer: The information included at this site is for educational purposes only and is not intended to be a substitute for medical treatment by a healthcare professional. Because of unique individual needs, the reader should consult their physician to determine the appropriateness of the information for the reader's situation.
Has COVID-19 been bigger trouble for HIV patients? Read to know
COVID-19 has been a pandemic everyone of us just wants to be over and forget these horrifying couple of years once and for all. It has not been an easy situation to handle for any of us ever since it first appeared in central China back in December 2019. It, however, has been even tougher for certain people who have a weaker immune system.
Many studies have proven that COVID-19 is even deadlier for those whose immune system isn't up to the mark or are suffering from a condition that compromises their immune system.
It would not be wrong to say that people who are already suffering from Human Immunodeficiency Virus infection and Acquired Immune Deficiency Syndrome (HIV/AIDS) have been the most troubled lot amongst the people susceptible of getting severe symptoms and hospitalisation due to the respiratory infection.
What did the experts anticipate?
Ever since the coronavirus started spreading across the globe, the healthcare community was worried that it was going to severely affect HIV patients and those with a compromised immune system.
The anticipation was not wrong as the weaker immune system of HIV patients might not have played a role in making them more prone to get infected but it most certainly increased the chances of a more severe case of COVID-19, once the virus was contracted.
Lauren K. Barbera, from the University of Colorado and her teammates, in a review article published in HIV Research and Clinical Practice, have claimed that the recent studies have proven that people with HIV (PWH) are at a bigger risk of suffering from a severe disease on contracting COVID-19, even if they have fairly controlled HIV infection.
The review paper submitted by Barbera and her colleagues had combined a total of 212 articles published on the subject from March 2020 to July 2021.
What do the studies suggest?
A real extensive study, conducted on over three million patients in South Africa, suggests that HIV patients have a two-fold bigger risk of COVID-19 death, irrespective of CD4 count or HIV viral load. Some other studies have also suggested similar outcomes for HIV patients.
In yet another shocking stat, people living with HIV, who are about 0.7 percent of the world's population, accounted for about 0.5 to 1.5 percent of COVID-19 cases around the globe.
The correlation between COVID-19 and HIV
Discussed below are some facts giving a more clear picture of the correlation between COVID-19 and HIV. Have a look:
Presenting similar symptoms
Fever, shortness of breath, cough and cold are some of the most common symptoms of COVID-19. Other symptoms may include muscle pain, loss of smell and taste and headaches.
The authors of the study, conducted on 286 people with HIV, have found that they noticed similar symptoms in them too. People with HIV should consult their doctor even if they notice the slightest discomfort or any of the above-mentioned symptoms.
More chances of a severe case
The review also claimed that a lot of studies and case reports suggest that people suffering from HIV, who contract COVID-19 infection, are more susceptible to be severely ill or get admitted to ICU than the people who do not have HIV.
The reviewers also claimed that the mortality rate due to COVID-19 is also higher among HIV patients. The study quoted in the review to support the mortality rate is based on a study conducted in the United Kingdom that proved it to be true. The number of deaths reported in the study, however, was relatively low.
More impact on mental health
As we all know, social distancing, quarantining and self-isolation due to COVID-19 has had a huge impact on the mental health of people in the recent past. According to Barbara and her teammates, the studies have found the impact to be even bigger on the minds of HIV patients.
One of the studies in the review submitted by the team of the University of Colorado proved that people suffering from HIV were more concerned about their physical health, mental health, accommodations and finances during the pandemic.
The researchers also pointed out that telemedicine played a big role in preventing these mental issues turn into something serious due to the privacy and flexibility it offers but the HIV patients had to overcome the barriers of socioeconomic status, digital literacy and reimbursement issues.
Takeaway
As expected, HIV patients had to be even more cautious during the COVID-19 pandemic because of their compromised immune systems and should continue their treatment and follow-ups for HIV. There, however, was a silver lining that they also had to take the same precautions to avoid contracting the virus as a non-HIV infected l person.
As we are advancing towards endemicity in India, we should not lower our guard against the virus. We all should unite to follow all the precautionary measures like social distancing, wearing a mask, frequently washing our hands, and getting vaccinated as soon as possible to finally kick this virus out of our country.

Disclaimer: The information included at this site is for educational purposes only and is not intended to be a substitute for medical treatment by a healthcare professional. Because of unique individual needs, the reader should consult their physician to determine the appropriateness of the information for the reader's situation.
Is COVID-19 Causing Cardiac-Related Problems Among Recovered Patients?
India is seeing a sharp rise in the number of people being diagnosed with heart-related conditions and once again, the reason somewhere seems to be COVID-19. Yes, doctors in many cities across the country have noticed that the people who recovered from severe COVID-19 have been encountering heart issues like heart attacks, chest pains, heart failure, low pump capacity, arrhythmia, blood clotting, heart-swelling, etc.
These issues have majorly occurred within three months of their recovery from COVID-19.
Why does it happen?
As we all know, COVID-19 is a disease that infects the lungs but what many people did not know is that it also impacts the other body parts, including but not limited to the cardiac system.
While you undergo treatment for COVID-19, your immune system also tries to fight the virus and both these things lead to a high level of inflammation inside the body. This eventually leads to complications outside the lungs too.
This is the reason why people who never had any cardiac issues before contracting COVID-19 have reported cardiac issues after recovering from the infection.
Complications patient experience post-COVID-recovery
There are plenty of complications a COVID-19 patient may experience after recovering successfully from the disease. Generally, these complications arise within three months of the recovery.
Irregularity in heartbeat
Myocardial inflammation
Worsening of pre-existing Cardiomyopathy
Clotting in blood vessels leading to heart
Clotting of blood in the legs, abdomen and arteries
Who is suffering from this issue more?
As per the experts, this problem has been mainly found among young and middle-aged adults and elderly patients. They experienced shortness of breath, chest pain and palpitations. Explaining the same, the experts claimed that these complications could be the result of heart-related problems but they can also be the result of other factors, like the result of being extremely ill for a long time, staying inactive for a long period of time, spending weeks in bed to recover from a disease, etc.
The experts have also suggested that people who already had heart-related problems before being diagnosed with COVID-19 must take good care of themselves and take all the precautions, medications and follow-ups with the doctor. This may help them in preventing any major complications.
Furthermore, the experts have figured out that people with diabetes, high cholesterol and chronic kidney disease are more prone to suffering from cardiac problems after recovering from COVID-19.
The doctors also claimed that such cases have become more prevalent ever since the second wave of COVID-19, as there were not many cases noticed during the first wave. Moreover, the doctors have noticed extended use of steroids during the second wave which could be a reason behind these problems.
What should the COVID-recovered people do?
Experts suggest that people who have recovered from COVID-19 must ensure that they go for regular cardiac screening, and the frequency should be at least once every six months. They should also stick to a healthy diet and follow a regime of physical activities.
Moreover, they also should keep taking the medications suggested by their doctor.
What else should the cardiac patients do after COVID-recovery?
Mentioned below are the precautions a cardiac patient should take post-COVID-recovery under the supervision of a qualified registered physician or cardiologist:
Cardiac tests
Chest X-Ray
Keep a tab on blood pressure
Closely monitor blood sugar levels
Do regular follow-ups with the doctor
Takeaway
The cases of heart-related complications after COVID-recovery have gone significantly up during the past few months. It is really important for everyone to take good care of themselves even after recovering from the disease. Regular checkups and other precautions may help you keep yourself safe. With the third wave spreading its wings across the country, we should be even more cautious to reduce the effects of the deadly disease to the minimum levels.
Disclaimer: The information included at this site is for educational purposes only and is not intended to be a substitute for medical treatment by a healthcare professional. Because of unique individual needs, the reader should consult their physician to determine the appropriateness of the information for the reader's situation.
Do Indians Need A Third Dose Of The COVID-19 Vaccine? Read To Know
With the COVID-19 cases rising once again in many parts of the country, the speculations regarding the need for a booster vaccination dose against the virus have intensified. Everyone is concerned if they should get the third dose or not.
To make things even more intriguing, the United States has decided to administer their people with the third dose from September onwards. They have decided to inoculate the vulnerable group of people first with the third dose.
There are a few more countries thinking about administering the third dose to eliminate the possibility of another deadly wave of COVID-19.
Does India need a third COVID dose?
As per the experts, India surely is going to need a booster dose in the later stages. The government, however, has maintained that the need for the third dose of the vaccine is being closely monitored.
What is a Booster Shot?
A booster dose is administered to enhance the antibody levels in the body when they start lowering after a certain period of time following the second shot of the vaccine.
What do experts have to say?
The director at the National Institute of Virology, Dr Priya Abraham recently explained that studies have been under process in several foreign countries on the requirement of booster shots and at least seven vaccines have already been tried out. In the days to come, the booster dose will surely become a recommendation for everyone.
The director of the All India Institute of Medical Sciences (AIIMS), Dr Randeep Guleria has also pointed out that booster doses are definitely going to become a necessity looking at the mutating variants of the deadly virus. He also claimed that the immunity tends to fall as time passes. It happens because of waning immunity.
He said that it still has to be found out if a yearly dose would be required or not and if it would be mandatory for everyone or not.
On the other hand, European Medicines Agency has notified that it is too early to claim that there was any need for an additional dose of COVID-19 vaccine, apart from the pre-defined two doses. It said that they were certain that the current regimen was sufficient for COVID-19 prevention.
Some other experts have suggested that the authorities around the world should focus more on the first round of vaccination as when enough people would be inoculated, the mutated versions of coronavirus would take time to pop up again.
Why is WHO against the third dose?
Currently, the World Health Organisation (WHO) is stopping the countries from going ahead with the third dose as there are plenty of poor countries where the inoculation rate is very alarming.
WHO has said that the high-income countries should not go ahead with the third dose administration drive till the low-income countries catch up with a healthy inoculation rate.
Moreover, WHO chief scientist Dr Soumya Swaminathan also highlighted recently that the data available right now does not suggest any need for a third dose for anyone.
On the other hand, the United States health officials have been claiming for a long time now that people might require a third dose of the COVID-19 vaccines just like they do for other vaccines.
What does the Serum Institute of India recommend?
Pune-based Serum Institute of India (SII) chairman Cyrus Poonawalla, recently revealed that he has already taken the third dose of the vaccine and also appealed to everyone, who have already completed their course of two vaccines, to go ahead and take the third dose once it has already been six months.
Furthermore, he said that he has already got about seven to eight thousand SII employees inoculated with the third dose.
Covaxin booster dose trials
According to the media reports, the results of trials of the third booster dose of Covaxin developed and manufactured by Bharat Biotech and the National Institute of Virology, are expected to come by November 2021.
The booster dose of the "Made in India" vaccine was first introduced in May this year. It has been under trial ever since then at 12 different centres including AIIMS in Delhi and Patna.
The Drug Controller General of India (DGCI) had granted permission to run clinical trials for the third dose of Covaxin back in April this year. The results of the first trials carried out in April are expected in August, while the result of the second trial is scheduled to arrive in November this year.
The results of these trials will define the immunogenicity, reactogenicity, safety and tolerability of the booster dose of Covaxin.
Takeaway
As far as Indian and US experts are concerned, they both seem to be on the same page in terms of the need for the third dose of COVID-19 vaccine, while WHO has something else to suggest. The government may soon take a decision on the issue as the cases of Delta plus variant are rapidly increasing in some parts of India and may spread across states very quickly.
Disclaimer: The information included at this site is for educational purposes only and is not intended to be a substitute for medical treatment by a healthcare professional. Because of unique individual needs, the reader should consult their physician to determine the appropriateness of the information for the reader's situation.
Herd Immunity Against Delta Variant – Is It Really Possible?
When people were hoping to develop herd immunity after enough people would have recovered from COVID-19 or got vaccinated against it, the head of the UK's Oxford Vaccine Group has warned that it may never be possible.
The leader of Oxford University's COVID-19 vaccine developer team, Professor Andrew Pollard, has claimed that nothing can eliminate the possibility of even more transmissible variants of Coronavirus. Therefore, we would never be able to put a full stop to the spread of the virus.
He, however, has also mentioned that there is nothing to "panic" while expressing his doubts over the third booster dose suggested by the government of the United Kingdom.
What did Prof. Pollard say?
He clarified that the Delta variant is not in any way similar to measles, which could not spread in a community where 95 percent of the population has already been inoculated.
More points he highlighted are –
The delta variant will still infect those who have been vaccinated
Unvaccinated people are bound to get infected sooner or later
We are not equipped to stop the transmission
Hence, herd immunity is not possible
Every time, the virus will mutate into something else which would be more contagious
Vaccines would not be able to stop the transmission of the mutated versions
Support to the theory
Professor Pollard's views were supported by Paul Hunter who is also a professor at the University of East Anglia. Prof. Hunter is a very credible expert in infectious diseases. He was the same professor who first mentioned that the current vaccines are surely giving protection against severe COVID-19 infection and death but they cannot eliminate the possibility of infection entirely.
What Did Prof. Hunter say?
Describing herd immunity as "unachievable", he said that that infection will keep spreading among the unvaccinated populations and also added that the latest data suggests that the two doses of the vaccines are only providing 50 percent of protection against infection.
Pro Third Dose Experts
Some experts believe that Professor Pollard's doubts over the third dose are not relevant and the plan of UK Health Secretary Sajid Javid to administer the third booster shot along with a flu vaccine to those who are at a higher risk of getting infected is a smart choice. This has been proposed to be brought into action from September onwards.
When should we actually administer the Third Dose?
Professor Pollard suggests that we may consider administering the third dose to vulnerable people if we see more hospitalisations or deaths among the vaccinated people.
While accepting that the level of immunity does drop after a certain period of time, he pointed out that our immune system still remembers the body getting vaccinated and this memory lasts for decades.
Hence, there is nothing to panic about at the moment. Raising another very important point, Professor Pollard said that these doses should be transported to those places of the world where people have not been vaccinated and where these can actually create a greater impact.
What are the current stats of COVID-19 Infection in India?
Fresh cases recorded on Monday – 32,937
Total deaths recorded on Monday – 417
No of doses administered – Over 55 crore
COVID hotspot in India – Karnataka, accounting for more than 50 percent of the total cases
Takeaway
Although we do not have the right resources as of yet to stop the spread of COVID-19, we surely do not need to panic and just have to adhere to the protocols established by your local authorities. We can only stop the spread and protect our loved ones if we abide by the rules. As suggested by the experts, the situation is going to get better with time.
Disclaimer: The information included at this site is for educational purposes only and is not intended to be a substitute for medical treatment by a healthcare professional. Because of unique individual needs, the reader should consult their physician to determine the appropriateness of the information for the reader's situation.
What Is The Effect Of Taking The COVID-19 Vaccine And Prescription Drugs Together?
COVID-19 vaccines have a lot of controversies and questions surrounding them since the general public is still cautious on how to deal with the virus. An important question surrounding it is the interaction between the COVID vaccine and other drugs. Are there medicines that should be avoided when getting a vaccine or not?
Which Drugs To Take and Which Ones to Avoid?
Most studies conducted till now indicate that the COVID vaccine and other drugs don't interact with each other to harm your health. Thus, any medicine, in particular (unless specified by your physician), does not need to be avoided. However, certain precautions must be taken with respect to certain medications to prevent any adverse side effects.  
If you recently underwent an organ transplant surgery and are taking any immunosuppressive drugs, you should consult your physician before taking the vaccine. Ideally, your doctor will advise you to wait for some time after the surgery before getting your vaccine. Immunosuppressive drugs have the possibility of decreasing vaccine efficacy. The vaccine works by triggering a response from the immune system in order to produce antibodies against the COVID-19 virus. Immunosuppressive medications can reduce the effectiveness of the vaccine as they suppress the immune system. If you are taking immunosuppressive drugs you should still go and get vaccinated. The efficacy of the vaccine may be less for immunocompromised patients, however, it does provide protection against the virus. Getting the vaccine ensures more protection than what the body can offer you without vaccination at all.
Steroids also suppress the immune system of the body. If you are on long-term steroids they should be continued along with the COVID-19 vaccine. Your doctor can help you understand and modify the dose if needed. However, if you are planning on taking steroid injections it is recommended to postpone taking them (up to 2 weeks) till after you are done getting vaccinated.
People who are on regular medication for diabetes, blood pressure, hypothyroidism, heart conditions, kidney conditions, etc should not stop their medication if they are about to get vaccinated. However, those with heart conditions and bleeding diseases should first check the kind of anticoagulant they are currently taking before rushing off to get the vaccine. Consulting with your doctor would be ideal in this case.
Anti-Inflammatory Drugs Before Getting Vaccinated
A prevalent practice that has been observed is the consumption of painkillers and anti-inflammatory medication before getting vaccinated. This is something that should be avoided, as taking anti-inflammatory medication will not provide any additional protection from the symptoms of your immune response. Taking these medicines before getting vaccinated can dull the immune response to the vaccine, which may reduce the vaccine effectiveness. It is ok if you take paracetamol to manage your symptoms after the COVID vaccine but it is not advisable to take any pain killer or other anti-inflammatory medicine before vaccination.
Should People Taking Drugs for Comorbidities Get Vaccinated?
Yes. Patients taking drugs for comorbidities should get vaccinated at the earliest. Patients with comorbidities are at more risk if they contract the virus. People with diabetes or blood pressure can take the vaccine along with their ongoing medications. It is better to consult a physician before getting the vaccine as individual health needs and responses vary greatly.
COVID vaccine and other drugs do not interact negatively in general. It is safe to take the vaccine along with chronic drugs. Be mindful if you take immunosuppressive drugs or treatment for an autoimmune disorder, bleeding or clotting disorder, then ensure to consult a physician before getting vaccinated. Your doctor may advise a dose adjustment of some medicines if needed. By no means should you ever try to change the dosage or skip any of your ongoing medicines without consulting your doctor. Taking the vaccine should not be avoided even if you are taking medication. But certain precautionary measures are recommended such as discussing with your doctor. The vaccine minimises the chances of you contracting COVID-19. Always wear your masks, practice social distancing and adhere to the safety guidelines in your city.
Disclaimer: The information included at this site is for educational purposes only and is not intended to be a substitute for medical treatment by a healthcare professional. Because of unique individual needs, the reader should consult their physician to determine the appropriateness of the information for the reader's situation.
Next Page »