PharmEasy Blog
Is The New Covid Strain Causing Concerns?
Been hearing and reading about XE, XD and XF? These aren't the names of an electronic gadget, rather, recombinants of Covid 19. BA.4, BA.5, the new names almost seem like an Algebra class and as is with Algebra, these too may be tricky to understand. If you are confused by these new acronyms and need to know which symptoms to watch out for, read ahead.
XE, XD and XF
The three variants are recombinants of Covid, in addition to the existing Delta and Omicron variants. A recombinant is a combination of the previously existing strains and can be produced either naturally or by genetically combining pieces of genetic material using DNA technology. These new strains share genetic material of variants like Delta and Omicron, which are both highly transmissible and deadly. Almost like "children" of the two experts and scientists around the world are carefully tracking the spread and symptoms of XE, XD and XF recombinants.
XE
The XE recombinant is an amalgamation of two Omicron variants – the BA.1 and the BA.2. As there are fewer cases of this variant, it is currently hard to determine vaccine effectiveness and the severity of XE. XE has the spike and structural proteins of the BA.2 strain and about â…• th of BA.1's genome. Initial reports claim that XE has a growth advantage of about 10% over previous variants. At present, it is too soon to comment on this strain.
XD and XF
Not much is known about the XD and the XF recombinant variants at the moment. What is known is that XD and XF contains genes from the Delta and BA.1 Omicron variants. Currently present in Europe, XD is identified in Denmark, Belgium and France, while XF has been detected in the UK.
Symptoms of XE, XD and XF
While there is no clarity on the severity of the infectious rate of the three new recombinant variants, there are certain symptoms that you must watch out for. History of previous Covid-19 infections, vaccination status, antibodies and inherent immunity causes the symptoms to vary from person to person. However, some common symptoms are:
Fever
Cough
Runny nose
Fatigue
Body ache
Rashes and skin related problems
Nausea
Other digestive issues
Loss of smell and taste
Some severe symptoms may include:
Palpitations
Chest pain
Low oxygen levels (drop-in SpO2)
Shortness of breath  
Difficulty in breathing  
BA.4 and BA.5
The BA.4 and BA.5 are the two new sub lineages of the Omicron strain. These variants are causing some concerns as they are showing signs of immune escape mechanisms in previously infected people.  
There is limited research on the two variants. The BA.4 and BA.5 have significant "improvements" on the spike protein, over the BA.2 variant, making it a cause of concern. As there is not much information, it is too early to comment on the severity of these two variants with surety.
At present, all Covid-19 vaccines are effective towards the existing strains.
Steps to take to mitigate the risks
As was with the previous strains, the same precautionary measures must be taken to protect yourself and your loved ones from Covid-19 and its variants. Some simple steps are:
Mask up, covering your nose and mouth properly
Sanitise or wash your hands frequently
Avoid large public gatherings
distancing
Vaccination
Key takeaways
While there is not much information about these new Covid-19 variants and recombinants, we may further witness even different variants. It is important to understand that we all must take measures to reduce the spread of viruses because that is how we can lower the chances of the evolution of newer variants. This pandemic appears to be far from over and in this world of rising uncertainty, we must take care of ourselves and our loved ones. Stay safe and stay healthy.
Disclaimer: The information included at this site is for educational purposes only and is not intended to be a substitute for medical treatment by a healthcare professional. Because of unique individual needs, the reader should consult their physician to determine the appropriateness of the information for the reader's situation.
Is It Safe To Take COVID Vaccine During Menstruation?
The fourth and the biggest phase of the COVID-19 vaccination drive commenced on May 1, 2021. Registrations have finally opened up for all the population above the age of eighteen. We are going through a time when our nation is struggling with the worst crisis since the beginning of the pandemic. In this situation, getting vaccinated is the need of the hour for us.
However, several myths are doing the rounds, clouding people's judgement about taking the vaccine. And one such misinformation surfacing on social media and WhatsApp forwards is that women should not get vaccinated during menstruation. We urge you to not rely on unverified sources for such content and verify the facts from a doctor.
COVID-19 Vaccine and Menstrual Cycle
As they say, it is important that you take anything you find on social media with a pinch of salt. The vaccine does not affect your period. In fact, the COVID-19 vaccines are one of our best preventive tools to fight the deadly virus and tide over this second wave of the pandemic.
To start with, there is no actual data or evidence to connect COVID-19 vaccines to your menstrual cycle. Millions of women worldwide have already taken the vaccine and no worrying claims were recorded anywhere. It is a vaccine that you need to take as soon as you can. Presently, the vaccine is safe for all women above the age of eighteen.
We also need to understand that the menstrual cycle is a natural bodily process that does not decrease or limit the immune response of your body. Menstruation comes with hormonal changes that might minimally impact the way you react to side effects or an illness. However, it absolutely does not decrease your immunity.
Hormones like progesterone and estrogen fluctuate before a woman is on her period. It might lead to PMS (premenstrual syndrome) but does not impact your immunity. You can and should schedule vaccination at your convenience and not avoid taking it because you are on your period.
Vaccines do not affect your menstrual cycle. However, we are going through a time when stress, mental strain and anxiety are at their peak. Stress might cause some variations in your period pattern, such as making them mildly heavy, slightly irregular or maybe even missing them for a month. Even if you do not get your period, it will not affect the efficacy of the vaccine. There is absolutely no correlation between menstruation and vaccination.
Also, having a slightly irregular or delayed period for a month is not a cause for worry. You should consult a doctor only if your periods are irregular every month.
Do Women Tend To Experience More Side Effects?
Vaccines work on our bodies by injecting an inactive or modified pathogen to start an immune response. Your menstrual cycle or any other bodily processes cannot impact this reaction. So it is as safe for women to get vaccinated as it is for men. The occurrence of side effects from the COVID-19 vaccine is heterogeneous. We do not have enough evidence to link the side effects to a particular gender or age.
So, what about those reports that say women have noticed slight changes in their menstrual cycle after getting vaccinated? Well, to answer this, we have to reiterate a previously mentioned point. If you notice any irregularity in your menstrual cycle, it is due to the stress and anxiety stemming from the pandemic. There is no reason to blame the COVID-19 vaccine for it.
You must discuss any changes in your menstrual cycle with your healthcare provider so that the best way to manage the condition is figured out and this may actually hint at an underlying health issue and not necessarily due to covid vaccination.
Precautions to Take Before Getting Vaccinated
If you are getting vaccinated during your period and you want to avoid complications, keeping a few things in mind is necessary.
One of the crucial facts to remember is that dehydration can cause cramps during periods. With the progesterone and estrogen levels dropping, the body starts to retain more water. Thus, it needs more water to maintain balance and have the bodily processes going smoothly. Also, you should stay two times more hydrated if you are getting vaccinated around or during your periods.
Here are a few more precautions to keep in mind before, during and after vaccination:
At The Vaccination Centre:
When you are waiting in line outside the vaccination centre and after you are inside, you should:
Please do not touch the mask after it is on and properly fitted.
Maintain at least a meter's distance between others and yourself.
Do not touch your face.
Wash and sanitise your hands after touching furniture, surfaces or door handles.
During Vaccination:
You should keep the mask on at the time of the appointment and keep your face away from the face of the person administering the vaccine. It will help keep both you and the vaccinator safe. It is entirely okay to feel anxious or nervous. But remember, it is only a tiny prick and it is going to protect you against deadly coronavirus. If it helps, take slow breaths and turn your face away from the needle.
After Vaccination:
Some minor side effects are expected after you get vaccinated. The side effects are signs that your body is developing immune protection. A few of the common side effects associated with COVID-19 vaccines are:
Headache
Fever
Tiredness
Muscle ache
Mild pain and swelling on the arm where you got the jab.
As you can see, we did not mention anything related to menstruation on the side effects.
What Can women do to stay healthy?
Combating covid or vaccine stress will ensure your periods are normal. You must continue to follow a healthy lifestyle in order to keep stress and anxiety at bay for overall good health.
Exercise
Exercising regularly provides several benefits for your body. It can help manage your blood sugar levels, weight and well-being. While the pandemic has forced us to adopt a sedentary lifestyle, exercising can actually help lessen the effects of stress on the body.
Get Proper Sleep
Good sleep is recommended for everyone to overcome stress. Getting seven to eight hours of sleep a night is important. Sleep disturbances and inadequate rest can affect your hormones and subsequently, your menstrual cycle.
Watch Your Diet and Stay Hydrated
A balanced diet is one that contains adequate levels of carbohydrates, proteins, low-fat, low-sugar, and iron-rich foods. When you eat too much or don't eat enough, it can affect your menstrual cycle. You must drink enough water for a healthy body.
Avoid Things that Causes Stress
There can be a lot of factors in our environment which trigger stress. It affects our diet, sleep schedule, and medication. Try to set a healthy routine for yourself, indulge in social interactions virtually because not meeting your loved ones can be a major cause of stress.
In A Nutshell
By now, it is clear that the COVID-19 vaccine does not affect menstrual cycles. So, we urge all our eligible readers to get vaccinated as soon as possible, regardless of whether they are menstruating. If your menstrual cycle is getting affected due to anxiety related to COVID and the stress of working from home, get in touch with a doctor without further delay. And finally, we should refrain as much from believing in rumours as from spreading unverified information.
Get a jab as well as a health checkup!
FAQs
1. Should I reschedule my COVID-19 vaccination appointment if I am menstruating?
As the oestrogen levels fall during menstruation you may feel weak. This may especially happen if you experience heavy and painful periods. In this case you may consider rescheduling your COVID-19 vaccination appointment because the vaccine may cause lethargy and fever in some people. However, taking the vaccine is important and you must not neglect it.
2. Which covid vaccine should I take during menstruation?
You may opt for any COVID-19 vaccine that's available for you. None of the covid vaccines have any guidelines related to menstruation and all the vaccines are more or less effective.
3. What are the possible side effects of COVID-19 vaccine?
A COVID-19 vaccine can cause mild side effects after the first or second dose, including:
Pain, redness or swelling at the injected site
Fever
Fatigue
Headache
Muscle pain
Chills
Joint pain
Nausea and vomiting
Feeling unwell
Swollen lymph nodes
You'll be monitored for 15 minutes after getting a COVID-19 vaccine to see if you have an allergic reaction. Most of these side effects will go away in a few days, if not, you must consult the doctor.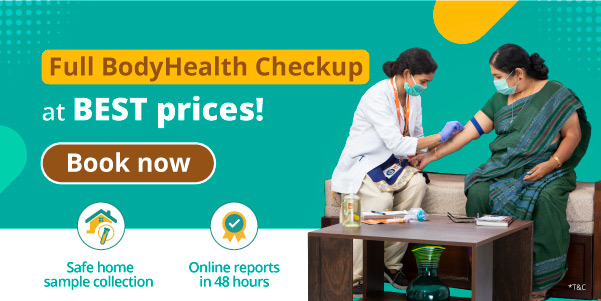 Disclaimer: The information included at this site is for educational purposes only and is not intended to substitute for medical treatment by a healthcare professional. Because of unique individual needs, the reader should consult their physician to determine the appropriateness of the information for the reader's situation.
Is It Advisable To Wear A Face Mask While Running Outdoors?
The rapid spike in the COVID-19 cases has made us more conscious about our health. People around the globe are taking precautionary steps to avoid themselves from getting infected from COVID-19 (SARS-COV-2). But those people who are eager to get back to fitness are sure to ask this most important question; shall I exercise with a face mask on?  
While social distancing and maintaining good health and hygiene is necessary; wearing a mask has been made compulsory in almost every public place. If you run outdoors, remember the importance of social distancing and avoiding others. It is essential to maintain at least 10 to 12 feet of separation during a run, because you're breathing heavily as you work out. Runners' "breath cloud" may contain more of the virus. (wearing a face mask protects us and others from droplet spread, even from asymptomatic spread).
Should I wear a Face Mask while running?  
You should wear a face mask when you're running in an area where social distancing is hard to maintain. If you're going to be passing people in and out of crowds, you'll want to wear a mask. Keep in mind that wearing a face mask is not a substitute for physical distancing.
But if you're running alone in your neighbourhood where you occasionally see another runner or a walker, it's likely that you don't need to wear a face covering. Instead, be mindful about crossing the street to avoid getting too close or give the other person at least six feet while passing.
How will the face mask affect my run?
Running or jogging with a face mask is going to decrease your airflow, making it a little harder to breathe. It won't  decrease your oxygen or retain carbon dioxide, but it will probably impact your performance or pace.
This means that you might have a harder time catching your breath if you're running with a face mask. You might also feel more fatigued quicker than you normally would, even if you're in pretty good shape, you might need to modify the intensity of your run.
It is most important that you should monitor how you feel or if you're having any unusual symptoms.  
Be on the lookout for:  
Chest pain

Dizziness  

Difficulty in breathing
If you're experiencing any difficulty, find a safe place off the trail or out of the way to distance yourself from others and remove your mask. Sit down or walk until you catch your breath and feel better. If you continue to experience any difficulty, call your doctor immediately.
Criteria to look for in a running mask
Running in a mask presents you with an unpleasant sensation of a damp piece of fabric rubbing against your face. A sweaty or wet mask is going to be less effective at filtering, breathing and more uncomfortable.
Look for workout masks that are made with a moisture-wicking fabric but be mindful that it's not too thick or restrictive. Most running specific face masks come as a traditional shaped mask with strings or elastic that goes around your head.
It's also important to keep your running mask clean and remember when wearing a mask, always wash your hands or use hand sanitizer before removing it. A properly fitted mask will reduce the need for you to fuss around with it and touch your face.
When wearing a mask, remember the following points:
Do not touch the mask.

Dispose of single-use masks after use and wash reusable masks regularly.

Ensure your mask is well fitted, so exhaled air does not reach your eyes.
If you are concerned about your health and do not want to work-out with mask outdoors, then here are a few tips that you must keep in mind –
1. Underlying health condition: If you are suffering from some underlying health conditions like asthma, diabetes, or heart disease, it is highly not recommended to wear a mask during exercise.
2. Do not push your limit: Do not go overboard when exercising. If you start feeling weak or tired, then stop immediately.
3. The next best thing is to simply listen to your body – If you experience light-headedness, dizziness, extreme shortness of breath or numbness, you need to sit down and take a break.
4. Pick times and routes that are less likely to be busy. Try running earlier in the morning or during your lunch break to avoid the crowds. Also, try to avoid running in a busy park or sidewalk. This will allow you more open space, a change of scenery and less frustration trying to dodge others.
5. Don't run directly behind anyone: Whether you are running with a mask on or off, it is best to avoid running directly behind anyone even if you are more than 6 feet away. Since you will be running into the person's slipstream it is more likely for you to come into contact with their exhaled air and droplets. For those practising in a group, it is recommended that everyone in the group wears a mask and maintains enough distance from each other.  
Conclusion:  
To conclude, it is better to indulge in low-intensity exercises such as walking, brisk walking or slow jogging as it will put less strain on their breathing. So, keep following the regular guidelines & stay safe.  
Obviously, it is better for you and everyone around you if more people are vaccinated. Vaccinations lower your risk of severe symptoms, hospitalisation and death. They may help to cut down on the spread of Covid-19 and it is our only hope for getting out of this pandemic finally. Get vaccinated as soon as you can if you are eligible.  
Away From Home? 5 Tips To Support Your Parents During Lockdown!
Worried about your parent's health during a lockdown? Indeed, the people who have been the hardest hit during the lockdown are senior citizens who live alone. Since it was announced suddenly, air and train services were called off abruptly. Many people living away from home have not been able to return to take care of their elderly parents.
If you are living in another city or state, you must be worried sick about how well your parents are coping with the lockdown. Here's a list of things you need to do to make things easier for your parents who are home alone during the lockdown.
1. Order their groceries online
Why are the elderly more vulnerable to COVID-19 than youngsters? Because their immune system is weaker. That is why your parents shouldn't go out at all during the pandemic. If they go to grocery stores, they might be exposed to the virus.
But they need their food supplies. What should you do? Order online of course. Ask your parents to make a list of foods they need. Make sure they put in vegetables, fruits and dairy because these foods are necessary for strong immunity.
Now place the order on any online delivery platform and add the address of your parent's home. This way your parents will be able to stock up fresh supplies as and when necessary.
2. You can order medicines online too
If your parents are on medication, they must not miss out on a single dose, especially if they have health conditions like hypertension, diabetes, kidney disorders and heart problems.
Procure a copy of your parent's medical prescription and order the medicines online. Place a fresh order at least a few weeks before the current stock of medicines runs out. Please remember that like you, thousands are ordering online and there could be slight delays in deliveries during the lockdown.
Ensure that they have basic medicines with them for fever, headache, joint pain, acidity, constipation, antiseptic lotion, nutritional supplements and lots of band-aids.  
3. Purchase other household essentials
It's not just foods and medicines that your parents will need. They also require-
Soaps

Body wash

Hand wash

Shampoo

Body oil & hair oil

Moisturizer

Aloe Vera gel

Mosquito repellent
Purchase these items online in bulk so that they last longer.
4. Cooking gas and bills
You can also place an order for cooking gas cylinders for your parents online.
Many seniors pay bills (electricity, cable) offline. They also go out to get their phones recharged.
But fortunately, thanks to technological advances, all of these can be done remotely and online. So, go ahead and pay the monthly bills for them through mobile apps and recharge their phones online as well.
5. Get in touch with volunteer groups
Other than online shopping, is there anything else you can do?
In almost every city, NGOs and volunteer groups are willingly shopping necessities for seniors. If you know of such a group in your parents' neighbourhood, contact them and give them the list of things your parents need.
If there are essentials you can't purchase for your parents, these groups may be able to help you.
What else can you do for your parents?
Now that the essentials are taken care of, you need to think about how you can uplift their spirits.
Your parents, who are alone, would be anxious and worried right now. Stress and anxiety can have negative consequences on their health. So what should you do to cheer them up?
Call them multiple times a day. They should know that you are thinking of them always. Enquire if they are eating healthily, taking their medicines and exercising at home.

If they are familiar with the technology, call them on Skype. Let them know, you will be with them soon.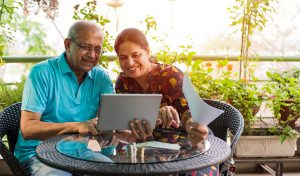 3. Transfer money to your parents online for emergencies.
4. Ask your neighbour to visit your parents to check on them.
5. Consult with your family physician to ensure that they are available during emergencies and keep their contact numbers handy.
6. Make a list of all the emergency contact numbers such as the family physician's number, the ambulance, the fire station number and the local police station number and send a copy to your parents so that they can easily access them in times of need. It is a great way of taking care of your parents.
7. Maintaining good relations with your neighbours since they live the closest to your parents and can come to help if they are in some kind of a problem.
8. Encourage them to adopt a pet if they are up for it. Lockdowns can be testing times when a companion is greatly treasured. Spending time with a four-legged friend improves mood and keeps thoughts of loneliness at bay.
Your parents need your help now. It's time to be responsible adults and do everything we can for our parents.
Disclaimer: The information included at this site is for educational purposes only and is not intended to be a substitute for medical treatment by a healthcare professional. Because of unique individual needs, the reader should consult their physician to determine the appropriateness of the information for the reader's situation.    
The Fourth Wave – When Is It Coming And What Can We Expect?
Introduction
Towards the beginning of 2022, India has steadily been increasing the number of vaccinations it is deploying, with around 70% of the population having received at least 1 dose. As time goes by, we have heard time and again that the virus (like all viruses) will evolve and lead to possible new variants.
During the pandemic, countries around the world have seen surges in cases and deaths during certain periods, these are typically called waves. Omicron was the cause of the third wave in India and overtook most previous variants to become the dominant strain. Now the question remains, when is the fourth wave coming?
What experts say about the fourth wave?
There isn't a clear consensus on when or how the fourth wave of Covid-19 is likely to play out in India. We have seen that although Omicron was much more contagious than previous variants, the peak numbers of positive cases during the third wave have not been drastically higher than the second wave. This may be due to several factors such as increased vaccination and fewer people getting tested (since Omicron may only show mild symptoms in most people).
But some experts think that just because we have been lucky with the Omicron variant, we cannot rely on luck going forward. There may be future coronavirus variants that evolve from the Alpha or Delta lineages, resulting in a deadlier and more contagious variant down the line. This could easily become the dominant strain and overtake Omicron, should it occur.
Others believe it is impossible to say with any accuracy what the effect will be since there are many factors to consider. The transmission rate and fatality rate are two important factors that will need to be analysed before we're able to see how a new variant will spread and affect the population.
The role of vaccines in the fourth wave
More and more evidence is mounting that vaccinations (whether 1st dose, 2nd or booster) have been able to suppress the fatality and hospitalisation rate in the general populations. It remains our key defensive measure on the largest scales, as well as our hope of exiting the pandemic.
During the first and second waves in India, virtually nobody was vaccinated. While during the third wave, the country was still undergoing its massive effort to vaccinate its huge population. As it stands in the first few months of 2022, India has given at least 1 dose to 70% of its population, with around 58% getting at least 2 doses. These factors may affect how the fourth wave unfolds. It also needs to be accounted for whenever statisticians and epidemiologists are trying to model what a potential fourth wave looks like in the future.
Vaccinations and booster shots may or may not help to curb a rapid spread of a new variant, this is yet to be seen.
Is a fourth wave inevitable?
While a fourth wave is not inevitable, new variants of the coronavirus are inevitable. The WHO and many medical bodies around the world have repeatedly stated that Omicron is not the final variant, nor will it be the most contagious. Viruses are naturally evolving organisms, every time they spread there is a chance of a new variant evolving. But not all variants evolve to become deadlier, not all evolve to become more contagious.
There is a possibility of a deadlier variant evolving, but there is also a possibility that this won't happen. Regardless of this, we need to be more vigilant and ensure that we use whatever tools and protocols we have to halt the progress of the virus.
Some experts have suggested that the fourth wave (if it occurs) could happen as early as June 2022 and peak during August. Until we know the details of the new variant, it's hard to accurately say whether this prediction will come true.
Conclusion
Newer variants are almost a sure thing when dealing with viruses, but a fourth wave is something we cannot predict. We can't really know the scale of a fourth wave spread, nor its effects on the population. All we can do for now is remain calm, follow the protocols and keep vaccinating as many people as possible. If you are eligible for a booster shot, go ahead and book your slot. Till then, let's hope for the best and follow the usual precautions like mask-wearing and regular hand washing.
Disclaimer: The information included at this site is for educational purposes only and is not intended to be a substitute for medical treatment by a healthcare professional. Because of unique individual needs, the reader should consult their physician to determine the appropriateness of the information for the reader's situation.
Will The B117 Virus Trigger Another Lockdown In India?
Just when we thought that the COVID-19 pandemic was receding, we received some gloomy news. There's a new COVID strain doing the rounds. Our coronavirus vaccine drive is almost underway and at this point, news of a new COVID strain, the B117 virus has got everyone asking the question- does this mean a new lockdown?
Here's what you need to know.
The B117 virus originated as a mutation of the coronavirus in the eastern and southern UK in September and by the end of the year, scientists everywhere had started studying the B117 virus. Why did it cause so much concern when other COVID strains did not?
Experts have found that the B117 virus is much more contagious than other COVID strains. It is almost 70% more transmissible.
The good news is, despite being more contagious than the regular coronavirus, the B117 virus is definitely not more dangerous than the other strains.
The situation in the UK
The news of the increasing numbers of infections associated with the mutated coronavirus spread like a wildfire. Since this virus broke out in the UK and spread like wildfire, it did not come as a surprise when PM Boris Johnson declared the second lockdown in the country that lasted for the last two months of 2020 and going by the most recent reports, it may continue until February 2021.
India along with many countries had suspended flights to Britain over fears that international travel will expedite the spread of the new virus in India.
Is lockdown necessary in India?
Despite the suspension of flights, the B117 virus has reached India. As per December reports, more than 5 people who arrived in India from Britain tested positive for this new strain. They have exposed others to the virus as well.
How likely is a new lockdown in India? Not very at this moment. The threats to the economy posed by a new lockdown are numerous and so far the B117 virus has not reached dangerous levels. Besides, preparations to roll out the coronavirus vaccine are in full swing.
B117 in India: Is B117 more infectious?
Scientists are yet not aware of the fact whether this variant is more infectious or resistant to vaccines. Dr Jeremy Kamil, a virologist at Louisiana State University, says one of its mutations is similar to those seen in variants identified in South Africa and Brazil. This mutation may help the virus evade antibodies in the immune system that can fight coronavirus based on experience from prior infection or a vaccine.
But what appears to be more worrying at the moment is a variant identified in the UK, which is dominant in Britain and has spread to more than 50 countries. "I doubt whether the Indian variant is more infectious than the UK variant – and we must not panic," Dr Kamil says.
Hence, keeping a safe distance and maintaining all COVID-19 norms is important to keep yourself and the people around you safe and healthy. The following paragraph lists the measures to be taken.
Keep yourself safe
The same measures that prevent the spread of other COVID strains are effective against the B117 virus-
Wear a mask whenever you go out
Maintain social distancing and go out only when necessary
Sanitize your hands frequently when outside
Wash, clean, and disinfect your food packers, vegetables, groceries, fruits, clothes, and bags.
Let us try our best to follow protocols and keep each other safe.
Disclaimer: The information included at this site is for educational purposes only and is not intended to be a substitute for medical treatment by a healthcare professional. Because of unique individual needs, the reader should consult their physician to determine the appropriateness of the information for the reader's situation.
Do Existing Vaccines Work Against Omicron?
This article has been medically reviewed and fact-checked by Dr. Nikita Toshi
Most of the current COVID-19 vaccines have been found effective against the previous variants so far. However, over 30 mutations have been reported in the new Omicron variant. Mutations are responsible for bringing about the changes in the nature of the virus hence the question of the effectiveness of existing COVID-19 vaccines against the new variant- Omicron has arisen.
The World Health Organization has designated omicron as a "variant of concern," adding that it can pose a very high global risk. [1]
In this article, we will see what existing vaccination options we have available at the moment and how effective, if at all, will they be against Omicron, the latest variant of COVID-19.
Omicron and Covishield
Adar Poonawala, CEO of Serum Institute of India (maker of Covishield vaccine), mentioned that studies are underway at the moment and the effectiveness of the Covishield vaccine with the Omicron variant can only be studied properly during the next 2-3 weeks. He further added that it's too early to draw conclusions about the extent of the seriousness of the newly discovered Omicron, a variant that the WHO has designated with the Variant of Concern title.
In an interview with NDTV, Poonawala mentioned that a booster dose is possible specifically for the Omicron variant, however, the priority should be to get every citizen double vaccinated first.
In a research, AstraZeneca's COVID-19 vaccine Covishield was effective against the Omicron coronavirus variation after the third treatment, with neutralising levels similar to those shown after a conventional two-dose course against the Delta variant.
Omicron and Covaxin
Experts suggest that Covaxin could possibly be highly effective against the Omicron variant as it is a 'whole virion inactivated coronavirus (SARS-CoV-2). However, we need to wait for some more time to get concrete evidence to support this.
According to an official with the Indian Council of Medical Research, Covaxin is anticipated to be more effective against the highly mutating Omicron form than other COVID-19 vaccinations (ICMR).
"Covaxin is an inactivated whole virion vaccine. "It covers the full virus," the official explained, "so it can operate against this highly modified new form". "It was previously discovered that Covaxin was effective against all variations, including Alpha, Beta, Gamma and Delta. As a result, we expect it to work against the new variety as well," added another ICMR official.
BioNTech and Pfizer on Omicron
The Pfizer vaccine will offer strong protection against any severe symptom caused by Omicron, Reuters quoted BioNTech's, Chief Executive Officer. Speaking to the BBC recently, Dr. Albert Bourla, Pfizer's CEO, said he is of the view getting vaccinated every year may be the way to offer a "very high level of protection" against the deadly disease that has reportedly caused upwards of five million casualties across the world.
The company is said to be updating their jab in response to Omicron, which could be ready in a short time, possibly 100 days. At the end of this year, Pfizer is expected to have supplied about three billion doses of their mRNA vaccine. The plan for next year stands at 4 billion.
We've seen five different types of concerns in the last two years: Alpha, Beta, Gamma, Delta and Omicron. While the first four VOCs were discovered in different regions of the world in 2020, Omicron was discovered in November 2021 in South Africa.
A recent article by Nature pointed out four possible scenarios of how the virus can evolve in the future.
Scenarios 1: SARS-best CoV-2's hope – but also the least likely – is to follow in the footsteps of measles. Infection or immunisation confers lifetime immunity and the virus spreads mostly through new births.
Scenarios 2: SARS-CoV-2 following the path of the respiratory syncytial virus is a more realistic, but still hopeful, option (RSV). The majority of persons become infected within the first two years of their lives. RSV is a leading cause of infant hospitalisation, however, most occurrences in children are minor.
Scenarios 3:  The third is coronavirus imitating the influenza A virus and is responsible for global seasonal influenza epidemics each year. New variants are able to evade the immunity elicited by previous strains due to rapid evolution. Seasonal epidemics emerge, as a result, fueled mostly by the transmission of the disease among adults, who can still acquire severe symptoms. The flu vaccine helps to lessen the severity of the illness.
Scenarios 4: But if SARS-CoV-2 evolves to evade immunity more sluggishly, it might come to resemble influenza B. That virus's slower rate of change, compared with influenza A, means that its transmission is driven largely by infections in children, who have less immunity than adults.
What WHO has said about the next variant?
Last week, a WHO official stated that the next strain of concern will be more fit, i.e., more transmissible because it will have to outcompete the existing strain. "The main question is whether future versions will be more or less severe," says the author. Although hypotheses abound, there is no guarantee that the following variants will be gentler than the prior ones.
According to the official, the future version of Covid may dodge vaccine safeguards, even more, making existing vaccines for coronavirus even less effective.
Sputnik and Omicron
The Gamaleya Institute believes both versions, Sputnik V and Sputnik Light, will be effective at neutralising the Omicron variant. The Russian Direct Investment Fund (RDIF), made a statement recently about the same, the RDIF was a key supporter of the vaccine development at the state-run Gamaleya Center. In the statement, they said that the centre "has already begun developing the new version of Sputnik vaccine adapted to Omicron."
Johnson & Johnson and Omicron
Johnson & Johnson mentioned on their website that it is pursuing an Omicron-specific variant vaccine and will continue to work if need be. "The new Omicron variant highlights the importance of continued surveillance, testing and vaccination to prevent hospitalizations and deaths from COVID-19," said Dr Mathai Mammen, global head for Janssen Research & Development LLC, a subsidiary of Johnson & Johnson.
"We remain confident in the robust humoral and cell-mediated immune responses elicited by the Johnson & Johnson COVID-19 vaccine demonstrated by the durability and breadth of protection against variants to date in clinical studies." [2]
Also Read: Omicron Variant: Latest News & Updates
Conclusion
As of now, there is no evidence to support the thought that existing vaccines will be ineffective or less effective against the Omicron variant. As the WHO recommends, we need to continue to use vaccination as our best bet against severe illness and lower the risk of death due to COVID-19. With enough people vaccinated, the virus that is causing this pandemic will have fewer hosts. Fewer hosts mean not only fewer people getting sick, but also fewer opportunities for the virus to evolve and change. Let's all work together to keep following the pandemic safety measures and we can eventually be safe from the virus once and for all. We need to be vigilant, but not only due to the Omicron variant. Simple actions like wearing a mask in public, maintaining social distance and regularly washing hands will help us to meaningfully lower our risk of catching this disease.
Also Read:
Disclaimer: The information included at this site is for educational purposes only and is not intended to be a substitute for medical treatment by a healthcare professional. Because of unique individual needs, the reader should consult their physician to determine the appropriateness of the information for the reader's situation.
References
[1]-https://www.who.int/news/item/26-11-2021-classification-of-omicron-(b.1.1.529)-sars-cov-2-variant-of-concern
[2]-https://www.jnj.com/johnson-johnson-to-evaluate-its-covid-19-vaccine-against-new-omicron-covid-19-variant
First Nasal Spray To Treat COVID Patients In India Launched
As the research on new treatment options for COVID-19 continues, the reports on the advancement and administration of vaccination have shown a decline in the rapidly increasing number of COVID-19 cases. As more and more people began understanding the importance of vaccines and took the jab, the need for hospitalization among infected patients decreased to a great extent. The death rates come down. Things have finally begun to look up.  
However, this wasn't the end of it. Many studies have already proved that the virus is evolving. What it might mean is not clear yet. But chances are that the variants will continue to become more and more contagious. That is why immunization is of more importance than ever before. The Omicron variant of COVID-19 is the concern at present and people who are fully vaccinated are likely to have enhanced protection. People with comorbidities, weaker immunity are vulnerable but taking proper caution can keep them safe. The emergence of new treatment options like covid nasal spray has given a lot of hope to everyone.
What is FabiSpray? Everything you should know about it.
It is important to note that India has played a crucial role in COVID-19 vaccine research and treatment. India is regarded as a major contributor to the global vaccine supply and is known as the vaccine manufacturing hub of the world. The country has immense capacity to manufacture COVID-19 vaccine doses annually. These are low-cost COVID-19 vaccines and are made available for countries that cannot afford expensive vaccines. Covaxin is India's first indigenous COVID-19 inactivated vaccine developed and manufactured by Bharat Biotech and Covishield, manufactured by the Serum Institute of India (SII) is the Indian version of the vaccine developed by Oxford University and AstraZeneca.
Recently, Glenmark, a renowned Mumbai based pharmaceutical company, has launched a nasal spray. This is the latest discovery and it contains Nitric Oxide. The spray has been named FabiSpray and it has been launched in India, in partnership with a Canadian pharmaceutical, SaNOtize.
After the Phase 3 trials, reduction of viral load, up to 99 per cent in 48 hours have been shared in some reports. The company received a green signal from India's drug regulator, Drugs Controller General of India (DCGI) for Nitric Oxide Nasal Spray to be successfully manufactured and marketed.  
The nasal spray is meant for topical use only. It is a manual pump spray, convenient to use, ideally, it must be sprayed, over nasal mucosa a maximum of 3 times per day. It acts as a barrier against the virus, both physically and chemically. This should be taken on the doctor's advice along with the complete prescribed treatment.
FabiSpray claims to be an effective aid for adult patients suffering from COVID-19. It can control the multiplication of the COVID-19 virus in the upper respiratory tract itself. The nasal spray may stop the progression of the infection in Covid-19 patients. However, people should refrain from self-medication of this spray as proper diagnosis and treatment of the illness by a doctor is important and mandatory.  
As a leading pharmaceutical company in India, Glenmark has stepped up and this nasal spray will likely be accepted by people. The fight against the COVID-19 pandemic continues and we must be willing to seek appropriate treatment. The company considers the nasal spray an effective and safe antiviral treatment for COVID-19. In a statement issued by the company, it has been said that the nasal spray was a much-needed therapy option and is relevant in the current scenario as it works against the new emerging variants and can put a check on the chain of transmissibility.    
NONS is a timely therapeutic option. According to studies, it is estimated to kill up to 99.9 per cent of SARS-Cov-2 virus including Alpha, Beta, Gamma, Delta, and Epsilon variants in a short span.
Conclusion
You must remember that vaccination remains the best option to prevent an infection. With the launch of FabiSpray nasal spray you can definitely stop a severe infection or check the further progress of the virus but note that you must continue to stay protected, follow necessary Covid guidelines, wear a mask, maintain distancing, sanitize frequently and get vaccinated at the earliest. If you are eligible for the booster dose, you must opt for it. Once the nasal spray is available in markets, you can purchase it by showing a prescription from a registered medical practitioner.
Has The Pandemic Increased Depression In Pregnant Women?
Pregnancy is a wonderful time for a couple. It also brings with it a variety of new experiences not only because you become a parent but also because a woman's body goes through a number of physical, emotional and mental changes as it tries to make room for another human in the body. It is a rollercoaster ride and can also be overwhelming and exhausting as you try to process so many new changes in your life.
It is a happy time as you start preparing your nest to bring home a new person. You need to stay positively healthy both in your mind and body so that the 9 months seem like a breeze. However, according to research, about 7% of women tend to feel depressed during pregnancy. And this number saw a surge during the pandemic as 47% of expectant mothers were found to feel depressed and about 60% of pregnant women reported feelings of anxiety.
In this article, let us quickly evaluate how depression is common during pregnancy, why it increased during the pandemic and what can you do to reduce it.
Depression During Pregnancy:
Studies have revealed that women are twice as vulnerable to feeling depressed as opposed to men and this condition starts to peak during their reproductive years. The feelings of stress and anxiety are quite common for women during pregnancy. Hormonal changes, morning sickness, sudden increase or decrease in appetite all contribute to both emotional as well as bodily stress. So, how to recognize that you are going through depression? What are the signs?
Persistence of some or all of the following symptoms for more than 2 weeks-
Excessive anxiety about the baby's health and safe delivery
Feelings of inadequacy about your role as a parent
Loss of interest in activities that earlier brought you joy and happiness
Fear arising due to societal expectations of you as a mother
Inability to respond positively to reassurance
Persistent sadness
A feeling of loneliness, and hopelessness
Low in energy
Difficulty concentrating on any task
Suicidal thoughts
Post-Partum/ Peri Partum Depression:
In addition to prenatal depression, most women also tend to experience post-partum depression (PPD) now called peripartum depression. During and after pregnancy women tend to go through a myriad of emotional, physical and behavioural changes.
According to multiple surveys, almost 70 per cent of all new mothers undergo the 'baby blues'. This is a short-lived condition that does not affect or impair daily activities and no medical treatment is required.
Some of the most common symptoms of 'baby blues' include-
Crying inexplicably
Irritability
Restlessness
Anxiety
Such symptoms usually only last 7-14 days and recede on their own without medication.
Peripartum depression is not the same as 'baby blues'. Like any form of depression, postpartum depression too wrecks a person emotionally and debilitates a new mother physically. It may continue for many months and medical treatment is highly recommended.
Signs of PPD:
Inability to sleep or excessive sleepiness
Changes in appetite
Chronic fatigue
Irritability
Sadness
Loneliness
Loss of interest in previously enjoyable activities
Constant mood swings
Difficulty to gain bonding with the newborn
Feeling of guilt
Postpartum/Peripartum depression can be treated over time with counselling and medication.
Spike in Depression in Pregnant Women during Pandemic:
A study conducted by the University of Essex in the UK found that the COVID-19 pandemic was responsible for increasing the rate of depression and anxiety in pregnant women. A peer review was carried out taking 150 women between April 2020 and January 2021 which is considered the peak time of the pandemic all around the world to come to these conclusions. Although depression as stated above is quite common in women during the prenatal stage and even after delivery, the paper highlighted the fact that the surge in depression rates was due to the fear and trauma experienced by women at the time of the lockdown during the first wave. It also mentioned that women who had a history of clinical depression or had past traumatic experiences were also at the risk of feeling detached from their newborn babies.
Dr. Rigato from the University of Essex thus came to the conclusion that a woman's experience during pregnancy played a key role in influencing the nature of her bond with her newborn baby. It has also put forward that women who had a negative attitude or negative takeaway about the COVID-19 pandemic were at a higher propensity to feel greater anxiety, depression and mood changes.
Conclusion
The tendency of women to feel more anxious during and after pregnancy and the sudden surge in the rates as revealed by the study shows us that expectant mothers are going through a vulnerable time in terms of both mental and physical health during the pandemic. In this regard, the importance of positive social support from loved ones such as family and friends is crucial. Unaddressed mental health crises in women could severely affect the health of the mother, the nature of the delivery, the relationship between the mother and the child and lastly, the development of the infant in its later stages. These mental health issues that arise during or after pregnancy are collectively termed peripartum depression and can be managed well with proper treatment and counselling given on time.
The American College of Obstetricians and Gynaecologists recommends taking women for counselling at least once during their pregnancy to screen possibilities of undetected anxiety and depression. Pregnant women and new mothers need to be felt loved and supported by their loved ones to make their most special time healthy as much as possible.
Disclaimer: The information included at this site is for educational purposes only and is not intended to be a substitute for medical treatment by a healthcare professional. Because of unique individual needs, the reader should consult their physician to determine the appropriateness of the information for the reader's situation.
Coronavirus: Is There A Way To Know If You Are An Asymptomatic COVID Carrier?
Covid appropriate behaviour has become a part of our lives since March 2020, and with the passage of time, the COVID-19 virus has transformed and transmuted to different versions. The threat and anxiety that covid posed in its earlier stages have reduced substantially, but it is still playing quite a large role in our lives. We have seen the covid cases go down and then go up again several times, and we have somehow become accustomed to it. But now, even though the covid cases numbers are known to fall, there lies a bigger and more importantly undetected issue. The asymptomatic carriers of covid.  
Asymptomatic covid carriers are people who have contracted covid but do not exhibit the known symptoms of the disease. They may not show any symptoms but can transmit the infection to others unknowingly. The number of asymptomatic people is on the rise, but due to the reduced power of the virus, the situation isn't as serious as before.
Why Are Certain People Symptomatic Whereas Others Are Asymptomatic?
We have been aware of asymptomatic carriers of covid since the dawn of the disease, though most affected were symptomatic. That was mostly because of the early covid variants-they were not only powerful and potent but also we had no vaccines. But over time, we have achieved good vaccination coverage, have learnt to adapt to all safety precautions meant to reduce the risk of exposure. This is one of the primary reasons why most people are asymptomatic these days.  
Another contributing factor here is the innate immune system in people. The innate immune system is the first line of defence that we are born with, which protects us against the first attack of diseases. People with a stronger innate immune system are less likely to show symptoms than the ones with a compromised immune system. In the former case, the virus isn't able to reach the adaptive immune system to trigger the common symptoms. If someone is fully vaccinated, that too increases their immunity considerably.
But even then, asymptomatic covid carriers can transmit the disease just as well as the symptomatic ones. That is why proper precaution is needed.  
Can Asymptomatic People Be in The Way of Harm?
Yes, asymptomatic covid carriers can be in the way of harm, but the risks are considerably lower than symptomatic people. Researchers in Wuhan, China has published a paper that confirmed that even asymptomatic people can get lung diseases, as the virus keeps multiplying inside their bodies. But on a positive note, they may also have a higher chance of recovery, especially if treated early.
How To Know If You Are Asymptomatic?
There is no distinct way of knowing if you are asymptomatic other than testing for it. If you show mild symptoms or if you have been in contact with a symptomatic covid carrier, then it is best to quarantine yourself for at least 7 days, at least as a precaution. It is not mandatory to be tested if you have been in contact with a covid positive person unless you are exhibiting symptoms or belong to a high-risk group (age more than 60 years, comorbidities like diabetes, heart disease, high blood pressure, asthma, cancer, weak immunity, etc).  
What Measures Can Be Taken to Keep Yourselves and Others From Contacting Covid?
There are certain precautionary steps that one can take to keep themselves and the people around them safe from Covid. Some of them are:
Mask-up – Use a well-fitting, good quality face mask when stepping out of the home. It can help you stay protected not only against the virus but also from dust and allergens.  
Maintain distancing – Covid is still to leave so you can be safer if you avoid closed spaces and crowded areas as much as possible.  
Hand Hygiene – Washing your hands for 40 seconds as often as possible can reduce your risk of infection.
Sanitize – Make sure to sanitize your edibles, parcels and packaged items when they arrive at your home.  
Stay home – Do not go out if it is not necessary. Try to stay at home if you can during these uncertain times and reduce going out as much as possible.  
Healthy Habits – Eating a balanced diet, exercising regularly, adding Vitamin C to your diet, staying hydrated, sleeping well and staying happy can help you attain good health. If you experience any signs of illness, consult a doctor immediately.    
Final Thoughts
Covid might have wreaked havoc in the world, but with the passage of time, we are seeing a tinge of hope in our future. We have come a long way in our battle with Covid, and if we just take the right steps for a bit longer, we are surely going to emerge victoriously.
Next Page »